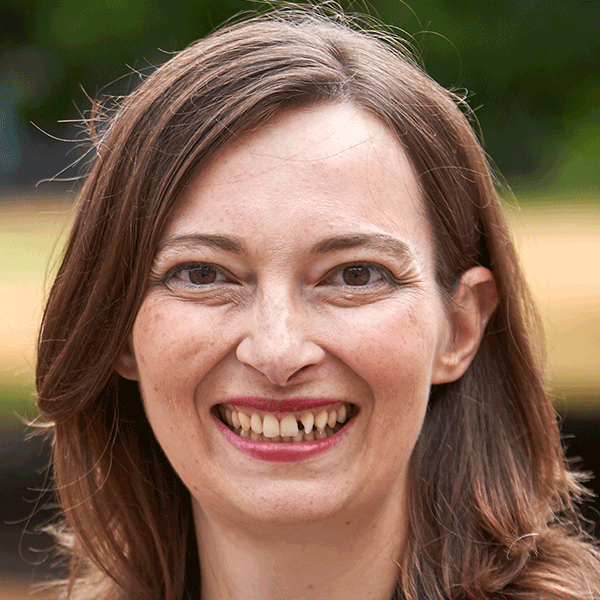 Katherine Apps, 39 Essex Chambers
Katherine App's practice spans public and human rights law, equality law, disciplinary/regulatory, EU, employment, and commercial law. She has particular expertise in appellate advocacy and in domestic and international equality law. Described as "incredibly bright," "very good with clients" and a "pleasure to deal with" who "gives solid advice," Katherine has been appointed to the Attorney General's B Panel of Counsel and the EHRC Panel of Counsel.
Her local government experience spans equality law, public law, elections and governance, EU law, employment, pensions, safeguarding, industrial relations, education, community mental health and welfare benefits.
Cases include: R(G) v X School and Y City Council [2011] UKSC 30 which concerned the application of Article 6 ECHR to internal school disciplinary procedures for safeguarding; R(Aspinall, Pepper and Bracking) v Secretary of State for Work and Pensions [2014] EWHC 4134 (Admin) closure of the independent living fund; Mulak v London Borough of Tower Hamlets, burden of proof in dismissal of local authority safeguarding officer.
Elaine Banton, 7 Bedford Row
Elaine Banton has specialised in employment, equalities and discrimination law from the outset of her career. Elaine frequently represents both Claimants and Respondents in long running multi-strand discrimination matters and advises public bodies on high level strategic/policy matters such as the TUPE consequences of various contracting arrangements and on equality issues such as equal pay/harmonisation. She also has experience of mediation, executive termination, restrictive covenants and injunctions.
She is regularly instructed in high value and complex trials by private companies, public sector bodies and individuals. Her practice also includes disciplinary, regulatory, human rights, harassment and stress at work claims.
She speaks and writes regularly on her specialist areas of the law for various practice publications. Elaine is co-author of the chapter on Human Rights and Employment Law for Tolley's Employment Law.
A member of the Discrimination Law Association, she was Treasurer of the DLA for 6 years. In 2009 Elaine was named a 'Pro Bono Hero for 2009' by the Attorney General's Office. Elaine is a former Barrister member of the Bar Standards Board's Complaints Committee and a current member of the Bar Council Equality Diversity and Social Mobility Committee and of the Temple Women's Forum Committee.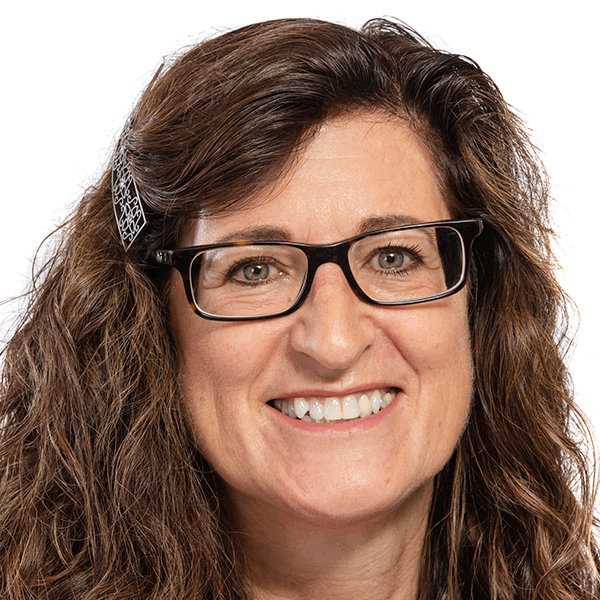 Judith Barnes, Bevan Brittan LLP
Judith is a Partner at Bevan Brittan LLP and a leading individual in Chambers & Partners and Legal 500 for both Local Government and Public and Administrative Law. She advises on vires and governance including decision-making, constitutional issues; conduct and ethics; and options appraisals and structuring for major projects and regeneration schemes. She regularly advises on commercialism both within the Council, through income generation and investment; and through alternative delivery mechanisms including setting up and managing Teckal and Trading companies, charities and social enterprises; and Trusts.
Judith has direct experience within local government as Borough Secretary & Solicitor and Monitoring Officer for Greenwich Council. Prior to this she was Head of Legal Services for Lewisham Council and provides strategic advice and consultancy support, at the highest levels, requiring political awareness and sensitivity.
Chambers & Partners 2018 notes:
"Seasoned public sector lawyer Judith Barnes is experienced in advising local authorities on a range of matters, including regeneration and governance. A client notes: 'I have always found Judith to be approachable, client-focused and knowledgeable, with a good understanding of the challenges faced by local government. My experience working with her has been excellent.'"
Client comments: 'truly brilliant'
Legal 500, 2017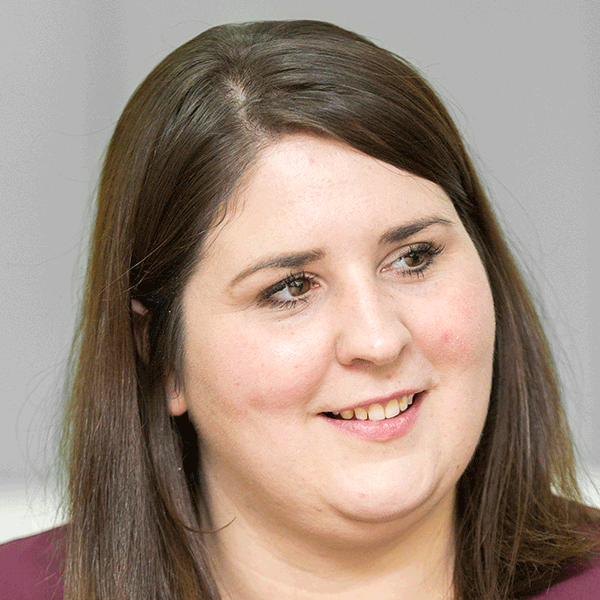 Louise Bennett, Browne Jacobson LLP
Louise joined Browne Jacobson in 2016 and works within the government and infrastructure team. She has provided advice on a variety of public sector issues, including public procurement, governance arrangements and other commercial arrangements, including outsourcing agreements. She has experience of working with a wide range of public bodies including local authorities, universities, NHS Trusts and education bodies.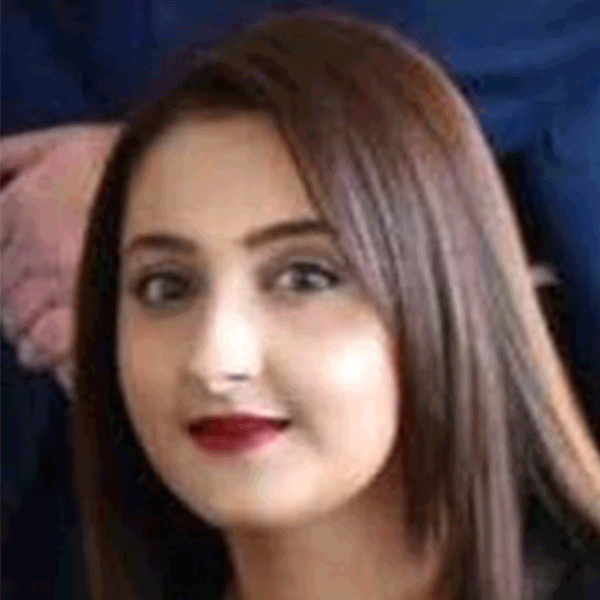 Zabina Bi, Commercial Solicitor, West Midlands Combined Authority and Director at Lawyers in LocalGovernment
Zabina is a qualified solicitor with 3 years post–qualification experience employed at the West Midlands Combined Authority. She is a member of the Corporate and Commercial Team and has extensive experience advising on Local Government Law; Governance; commercial matters including the application of the public procurement and state aid regulations; and employment law. Zabina has significant experience advising on regional and collaborative projects including the establishment of the Mental Health Commission, who's hard work and commitment to Local Government was recognised in 2017 when she was awarded the LLG Junior Lawyer of the Year Award of which she is very proud.
Zabina is one of the National Experts for Junior Lawyers, part of the LLG, in addition to which she is a Director on the board of LLG representing the Junior Lawyers nationally, ensuring their views are at the heart of LLG. She is a mentor under the LLG's mentoring programme assisting and advising junior professionals starting their journey in Local Government.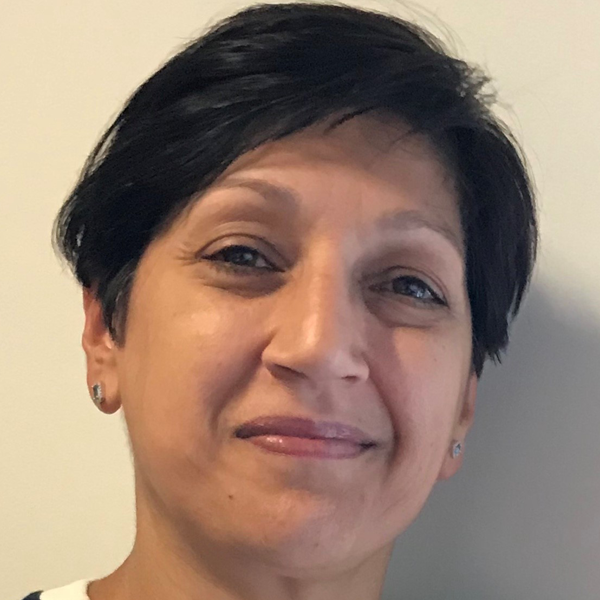 Suki Binjal, President of LLG
Suki Binjal is the current President of LLG with a long standing and impressive history with lawyers in local government. She routinely speaks at events and training sessions and her focus is to champion the role of lawyers in the public sector and to promote positive engagement across the broad spectrums of local authority governance and leadership.
She is an experienced public sector solicitor providing legal and strategic advice to local authorities and other public bodies. She also has experience of developing systems of ethical and good governance and establishing alternative service delivery models.
She is a Consultant and the Director of Belvedere Legal Services, currently working with the London Borough of Hackney as the Interim Director of Legal and Governance.
Her previous roles have included a directorship with the Commission for Racial Equality. She was also a founder member of a Women's Refuge and also chaired the Portsmouth Equalities forum, as well as holding various Non-Executive Director roles.
She is an external advisor on the policy committee with the Solicitors Regulation Authority.
Suki is passionate about excellent public services and motivated to achieve results by being transparent and inclusive. She champions values that enhance social responsibility and accountability to the public purse.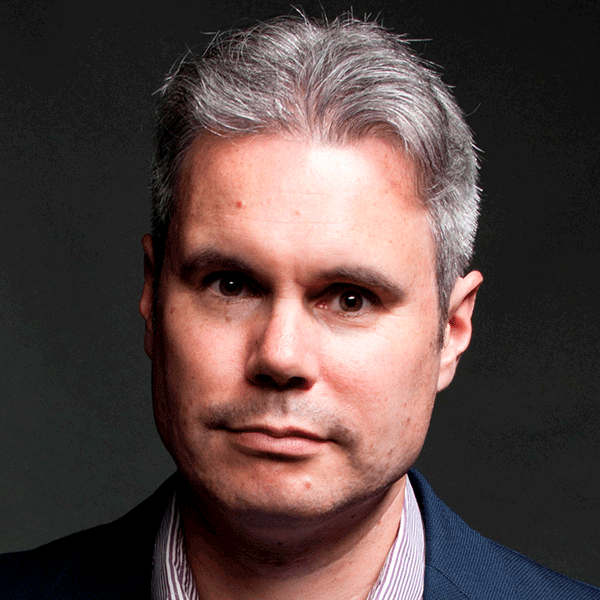 Desmond Brady, Thomson Reuters Legal UK & Europe
Desmond is Director of Public Sector strategy in Thomson Reuters Legal UK & Europe. Desmond is responsible for digital product development and strategic partnerships in the government and public institutions sector, with a particular focus on legal information assets, automated workflow, and predictive intelligence.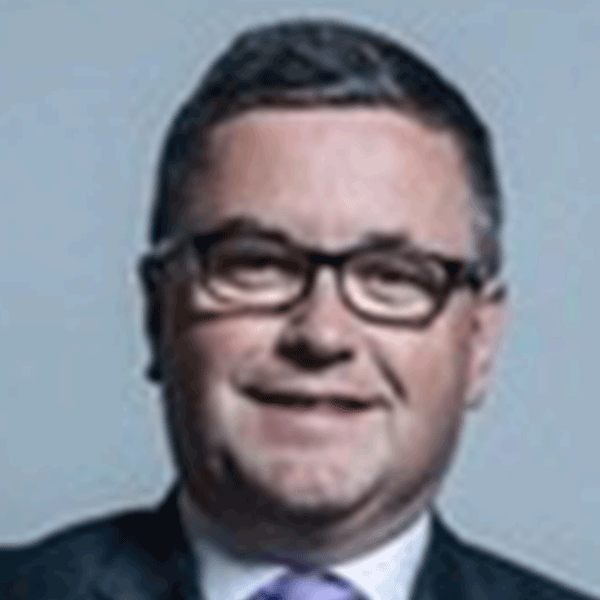 Robert Buckland QC MP, Solicitor General at Attorney Generals Office
Robert Buckland QC was appointed as Solicitor General on 15 July 2014. He was elected the Conservative MP for South Swindon in 2010.
Robert was born in Llanelli in 1968. He went to Hatfield College, Durham, graduating in Law in 1990. Robert attended the Inns of Court School of Law, where he was a prize winner for Advocacy and was Called to the Bar at Inner Temple in October 1991.
He returned to practice in Wales, most recently being a member of Apex Chambers in Cardiff. Robert is a door tenant at 23 Essex Street Chambers, London. In 2009, Robert was appointed as a Recorder of the Crown Court, sitting on the Midland Circuit.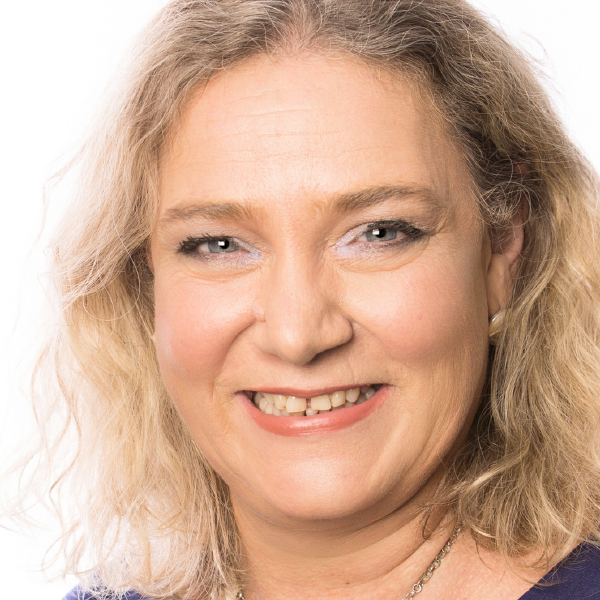 Penny Bygrave, VWV LLP
Penny is a senior associate in the Commercial team based in our London office, specialising in data protection and privacy. Much of her work currently focusses on establishing the basis on which organisations (public, private and not-for-profits) can lawfully collect, use and share personal data and prepare data sharing agreements to deal with the contractual allocation of responsibilities and risks in relation to the purposes for which the sharing takes place.
Penny has experience supervising GDPR audits for SMEs and new start-up businesses (particularly in the tech sector), universities, charities and not for profits, trade associations and membership organisations, advising on the impact of the new regime on current policies, procedures and contracts.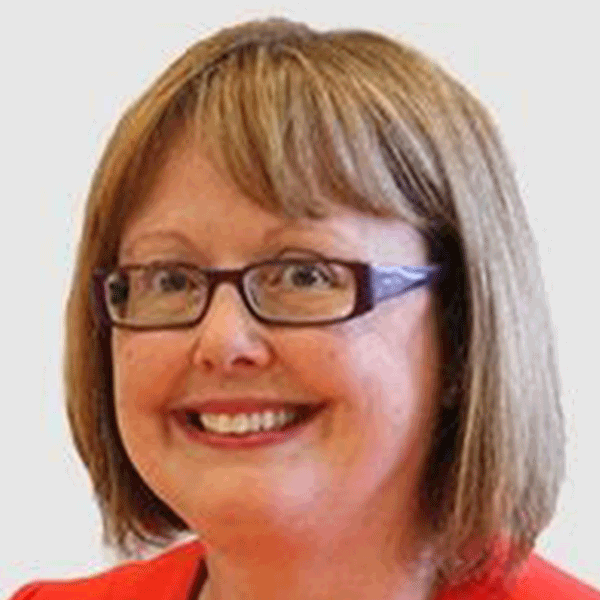 Tiffany Cloynes , Geldards LLP
Tiffany has extensive experience of working with the public sector. She has over the last 25 years advised on numerous regeneration projects and collaborative models between the public and private sector.
Tiffany is recognised as a "regeneration ace" and is particularly interested in how local authority assets can be used to assist revenue regeneration. Tiffany has worked with local authorities, particularly looking at business planning and delivering objectives and how this is tracked through the appropriate model and to delivery. Tiffany has also been involved in considering income generation strategies with clients particularly around implementation, buy in from partners and stakeholders, and achieving certainty around delivery.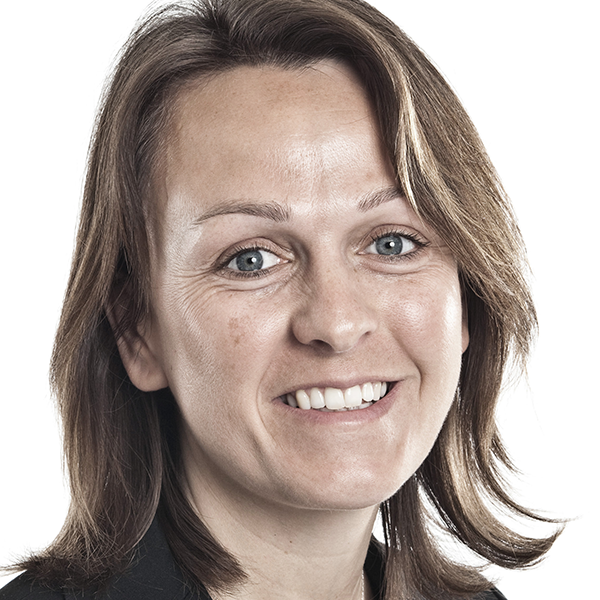 Virginia Cooper, Bevan Brittan LLP
Virginia is a Partner at Bevan Brittan and leads the Litigation and Regulatory team in London.
Virginia acts for a large number of public bodies including local authorities, regulators and ombudsmen on effective decision making and in resolving complex commercial contract, regulatory and public law disputes. She specialises in collective actions for large groups of clients advising on all aspects of disputes from the early complaint and pre-action stage including mediations, High Court proceedings and judicial reviews. Her knowledge enables the provision of national and bespoke advice on contract management disputes and terminations, judicial review, litigation and effective complaints handling.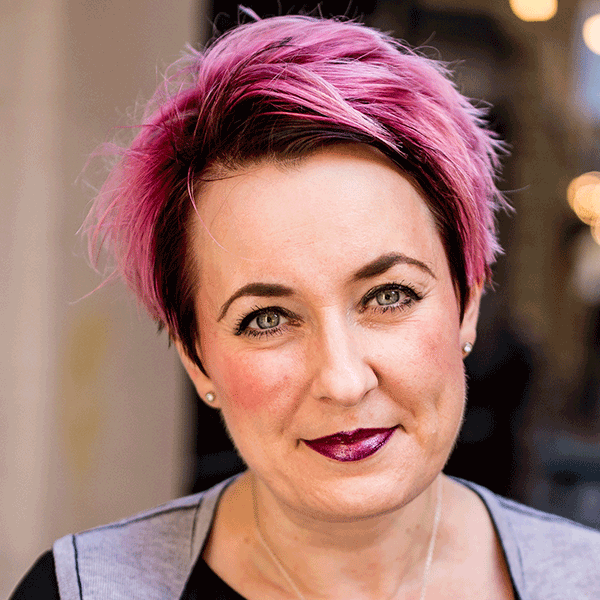 Tanya Corsie, Iken
Tanya Corsie has been an integral part of the Iken team since 2004; her energy, agility and tenacity have seen her move throughout the business from PA, Office Management, Project Management, Client Delivery, and Operations through to her current position as CEO, shaping the strategy and direction of the business for decades to come.
Tanya is the driving force behind Iken's mission to assist teams be as effective as they possibly can be using their knowledge management platform. Her determination to provide a quality cost-effective product with a positive client experience ensures that Iken is constantly delivering the functionality and support to help local government lawyers deliver at their best. Continuous long-term investment in both product and people ensures that Iken remains the market leader, retaining Investors in People Gold status alongside the ISO 27:001 Information Security certification. Her firm belief in helping people be the best they can be has shaped the culture within Iken - embedding core values, accountability and ambition in equal measures.
In her position as CEO at Iken, she works to champion the progression of women in business, acting as a role model and mentor.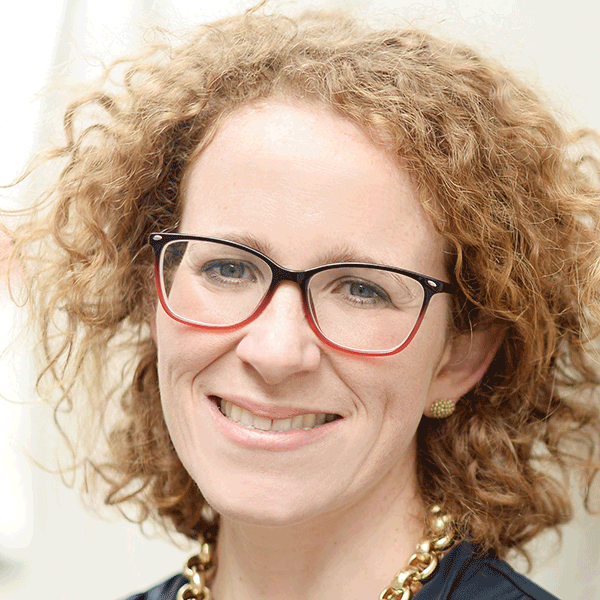 Hannah Cottam, Sellick Partnership
Hannah Cottam began her recruitment career in Manchester in 1999, before making the move to Sydney – where she took up a position with a leading recruitment firm working as a Senior Consultant within their financial division.
Upon her return to the UK in 2004, Hannah joined Sellick Partnership as a Senior Consultant in Manchester, setting up the Legal division along with Marianne Sellick. As a valued member of the business, she went on to become Legal Director in March 2006 and then Group Director in 2008. Since then Hannah has been instrumental in ensuring the growth of Sellick Partnership, overseeing the opening of the Leeds and London offices in order to meet growing demand. The Sellick Partnership legal team continues to go from strength-to-strength under Hannah's supervision, becoming market leaders across the UK and securing themselves as the recruiter of choice for countless organisations.
As a member of the Board of Directors, Hannah takes a proactive and strategic approach to the business, supporting continuous development and helping to form plans for future organic growth.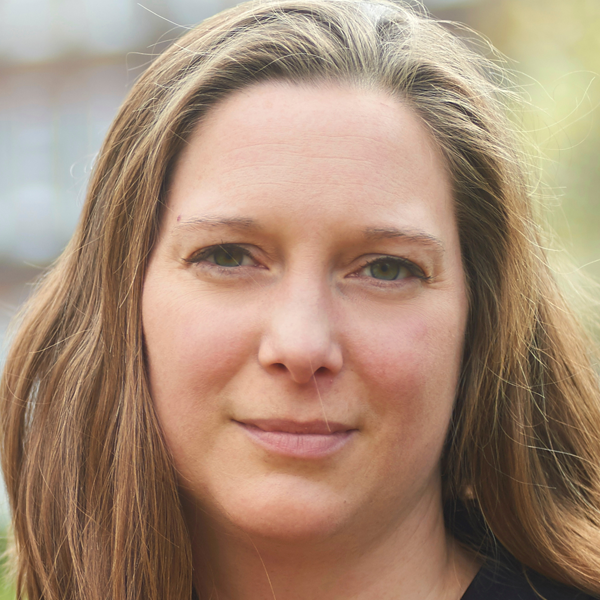 Sian Davies, 39 Essex Chambers
Sian Davies has experience in advocacy, advice, and drafting in public law matters, across the full range of legal issues encountered by adult social services, children'sservices and housing departments. She also has a background in immigration, asylum and EU law as well as a strong Court of Protection practice. She is particularlywell placed to deal with cases where there is overlap between those statutory schemes and in relation to local authority powers and duties to persons from abroadwithout recourse to public funds.
Sian regularly provides training to local authorities and other training providers on topics which have recently included eligibility of persons from abroad for servicesunder Housing Act 1996 and Children Act 1989, Care Act 2014 and Mental Capacity Act 2005.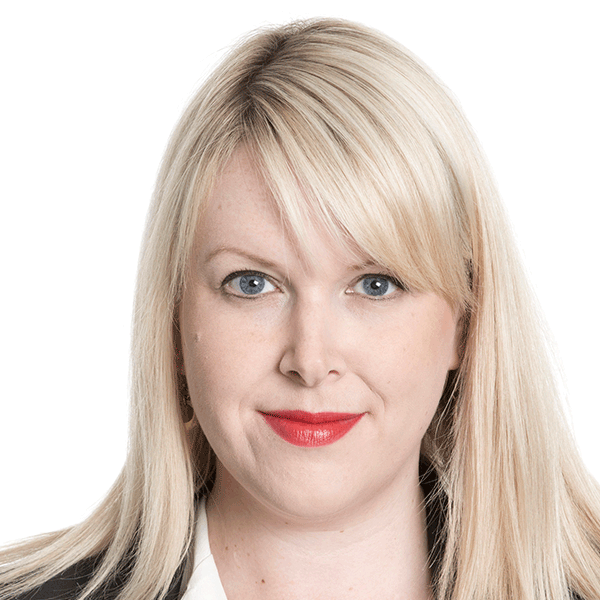 Lucy Doran, Trowers & Hamlins
Lucy is a partner at Trowers & Hamlins specialising in the provision of advice on major projects and procurement, acting for both public and private sector. She has acted as lead legal adviser on a number of large-scale infrastructure projects and works across a number of sectors including outsourcing, NHS, education, regeneration and housing.
As well as being a transactional lawyer, Lucy also specialises in procurement. She advises public sector clients from inception stage onwards, applying her knowledge and experience to create sustainable delivery models and streamlined, efficient and compliant procedures. She also advises on exemptions and models that can be established between public/private and public/public sector which do not require a procurement procedure.
Lucy has been recommended for her work in local government, PFI and PPPs by Legal 500.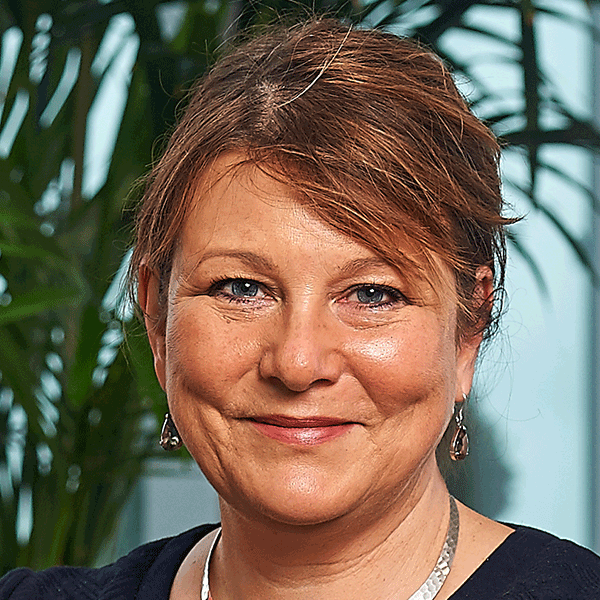 Olwen Dutton, Anthony Collins Solicitors LLP
Olwen's specialises in all aspects of local authority work and is regarded nationally as the leading national expert in local authority law, where she has a particular interest in governance matters.
With over thirty years of experience in the public sector, during which she has carried out many roles up to Chief Executive level, she provides pragmatic advice on complex matters within local government, ranging from member and senior officer issues, procedure, investigations, constitutional difficulties, management and service reviews, the devolution agenda and the interpretation of local government legislation and case law generally. She is in high demand as a presenter and trainer, as well as for her advice on legal matters, and the strategic issues facing the public sector and she has worked extensively on key issues facing local government. Her extensive experience means that she will take an informed and wider view.
Olwen is praised for having a down to earth approach; an ability to provide advice to a tight timescale, an effortless and immediate grasp of complex issues and a completely empathetic approach based on her lengthy experience.
In her spare time, she is a Non-Executive Director of a NHS Acute trust, a listening volunteer for Samaritans; the chair of Writing West Midlands and a trustee of a local almshouse charity. She is a Fellow of the Royal Society of Arts, a member of executive committee of the Lunar Society, enjoys reading, cooking, gardening and cycling holidays abroad; and is very keen to be able to have another dog (or three).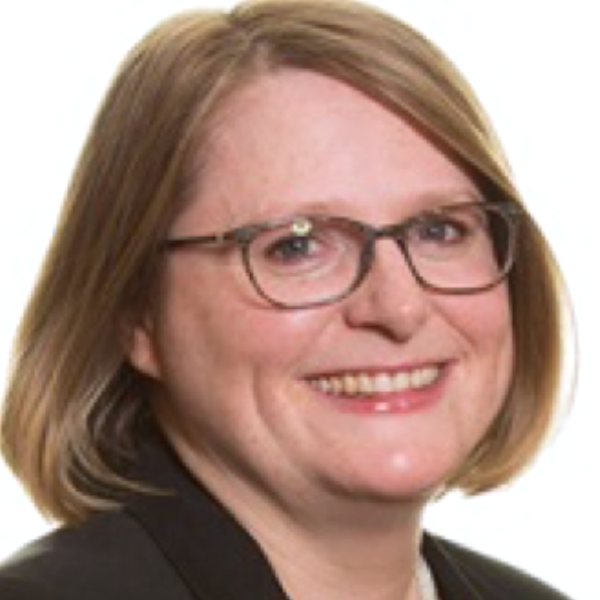 Kathrine Eddon, Womble Bond Dickinson LLP
Kathrine is Head of WBD's Public Procurement Team in the UK and has over 17 years' experience of helping clients as a public procurement specialist. During that time she has helped central government, local authorities, universities, regeneration agencies, retailers, shopping centre owners, and developers/investors successfully navigate the complexities of procurement law in a property development context. She is recognised as a national procurement expert in the International Who's Who of Government Contracts 2019, and is ranked nationally for Procurement by Chambers & Partners.
Kathrine has a wealth of experience of providing clear strategic advice on complex issues, including when contracts have to be tendered, and on structuring and running high value procurements. Kathrine also advises bidders and has acted on a number of leading UK court challenges, including acting for the claimants in Covanta v Merseyside Waste Disposal Authority MWDA [2013] EWHC 2922 and Edenred (UK Group) Limited and another v Her Majesty's Treasury and others [2015] UKSC 45. Her experience in providing both procurers and bidders with "end to end" support on all aspects of procurement and throughout the lifecycle of a tender process is a particular strength when advising on potential challenge risk and mitigation strategies.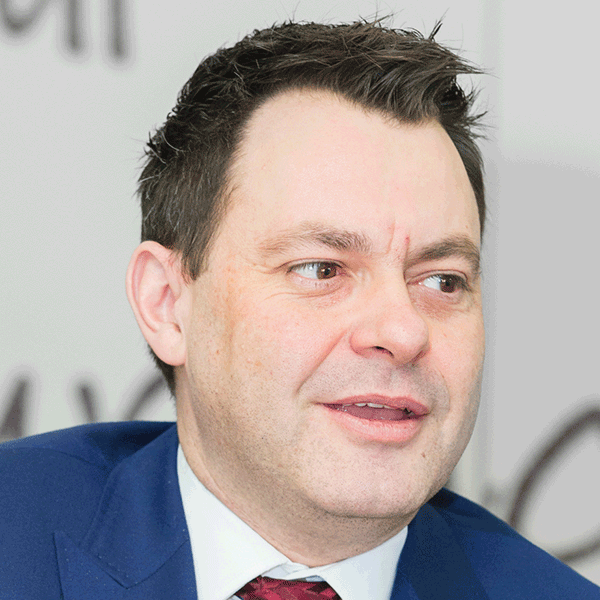 Craig Elder, Browne Jacobson LLP
Craig is at the forefront of Browne Jacobson's partnership approach to working with public sector clients, specialising in particular in structuring complex procurements and advising on a wide range of complex public sector arrangements. He has also advised on innovative and long-term projects in the social care, leisure, health waste and defence sectors, and has a track record of successfully advising public and private sector clients on high-value infrastructure projects. These schemes have included some of the highest-value public-private partnerships (PPPs) in the UK to date.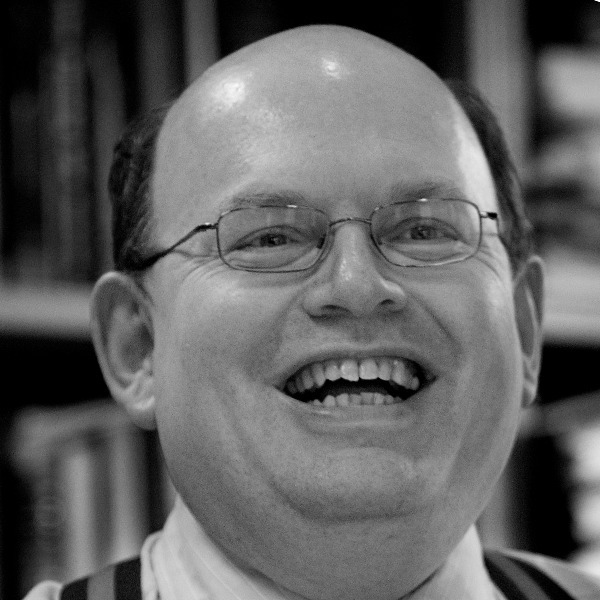 David Elvin QC, Landmark Chambers International
David Elvin was called to the Bar in 1983 and took silk in 2000 and is called to the Bar of Northern Ireland. He is a bencher and member of the Middle Temple and a member of the Inn of Court of Northern Ireland. He was appointed a recorder in 2001 and a Deputy High Court Judge (sitting in the Administrative and Planning Courts) in 2008. He was a Parliamentary Boundary Commissioner for England from 2009 to 2019 and completed work on the 2018 constituency review which was presented to Parliament in September. He was named as the Silk of the Year 2008 in Environment and Planning at the Chambers & Partners Bar Awards and again in 2018. He has appeared in the CJEU, the European Court of Human Rights and the Courts in Northern Ireland and Hong Kong, acts an arbitrator and is an accredited mediator.
A large proportion of his practice is in regeneration work, including compulsory purchase cases (e.g. Liverpool One, Derby, Crossrail, Winchester, Croydon Whitgift, Enfield Alma Estate and currently advising in respect of the former Redcar Steelworks), which frequently involve development agreements with procurement, best value and state aid issues. Procurement cases include Faraday, R (Gottlieb) v Winchester City Council (2015) and R (Midlands Co-Op) v Birmingham City Council (2012).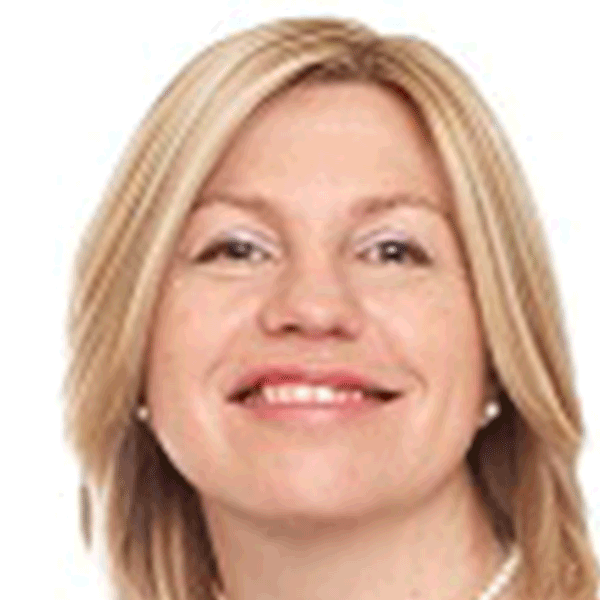 Deborah Evans, Chief Executive, LLG
Deborah Evans was appointed last year as the first Chief Executive of LLG. Having started her career in local government at Dudley Metropolitan Borough Council, she has since gone on to work in senior roles across the legal sector, including the in-house legal team of a major retailer; as a Practice Director of a law firm; in management at the Legal Aid Board; Chief Executive of the Legal Complaints Service, and most recently as Chief Executive of the Association of Personal Injury Lawyers. She has also been involved with digital claims resolution platforms such as Claims Portal and MedCo.
With a strong focus on good governance, she takes a creative approach to improving and modernising services with a view to making organisations, lean, effective and providing excellent value for money. She has big plans for LLG, aiming to deliver a full suite of membership services in an easily accessible way at low cost in order to give the members everything they need to do their jobs to the best of their ability, grow in their careers, and better service their local communities.
With previous experience of top table discussions in parliament and with major decision makers in the legal sector, Deborah is hoping to raise the voice and influence of LLG to the highest level in order that the members experience and expertise can shape policy for the public good.
Outside of work, she leads a full life with husband, two sons and a dog the size of a small horse. She organises village fetes, runs a choir, and writes and stars in the annual village pantomime. Originally the pantomime princess, she now has to settle for roles more suited to her age, being cast firstly as the ogre and more recently, the hag.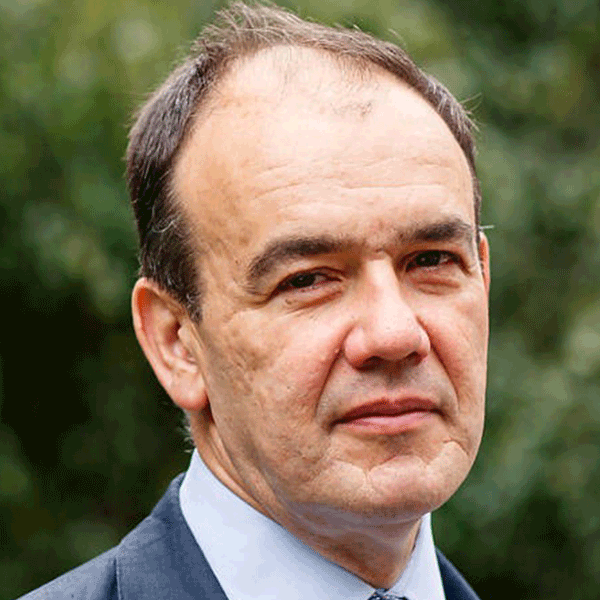 James Findlay QC, Cornerstone Barristers
James is and has been recognised for many years in both The Legal 500 and Chambers and Partners as a leading practitioner in the fields of planning, environment, local government, administrative and public law and licensing law.
He has promoted applications relating to retail developments (British Land), quarries (Cemex), wind-turbines (Ecotricity) and housing. He has a particular expertise in all aspects of windfarms, including noise. He also has recent experience of quarry and incinerator appeals.
James regularly acts for local planning authorities on a wide variety of matters, currently representing Guildford in its Local Plan examination.
He is very familiar with the EIA/SEA regimes and the Habitats Regulations, as he acted for both the RSPB and Donald Trump in their challenges to (different) off-shore windfarms. He also has experience of historic environment, having been involved in several cases in or adjacent to world heritage sites. He has considerable experience in High Court (and appellate) planning and environment work, including PCOs and has represented the NFU on both HS2 Bills' committee stages.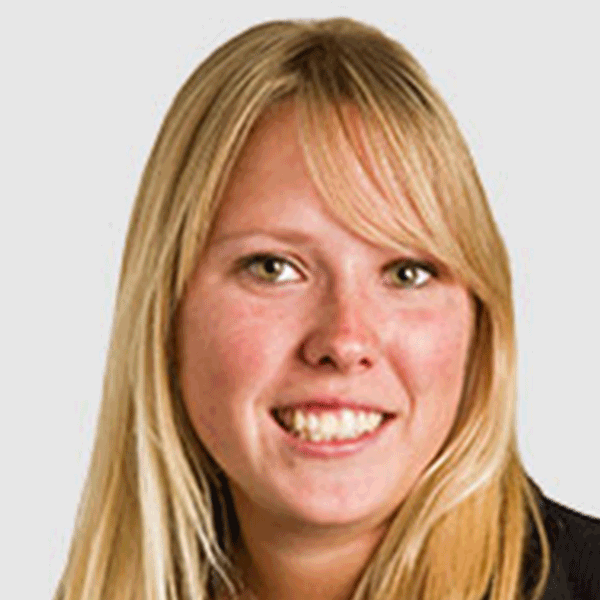 Rebecca Gilbert, Geldards LLP
Rebecca advises local authorities and other public sector bodies on regeneration projects, alternative delivery models, governance arrangements, commercial contracts and procurement issues. She is currently assisting on a range of regeneration projects including development agreements, land assembly, acquisitions, conditional sale contract, and leases.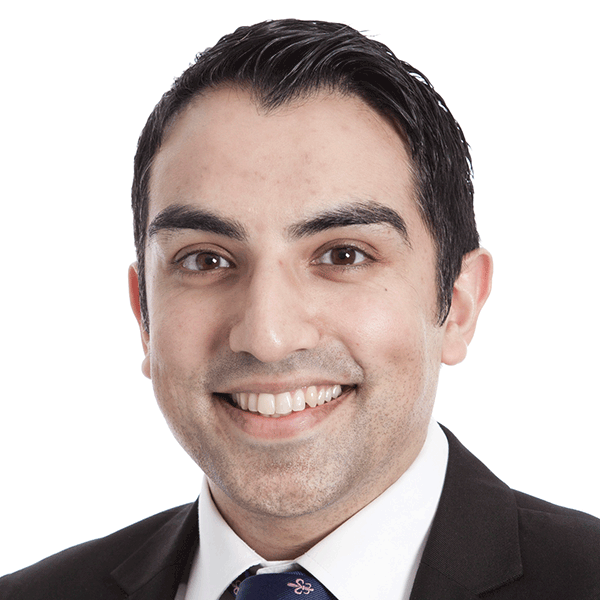 Amardeep Gill, Trowers & Hamlins
Amardeep is a partner in Trowers & Hamlins' Birmingham office who advises clients in relation to a range of major transactions specifically concentrating on public/private partnerships, joint ventures, shared services initiatives, outsourcings, trading companies and PFI procurement.
He has spent time working in the in-house legal departments of both public and private sector clients.
Amardeep is recognised as "regional public sector head based in Birmingham" and cited in Chambers 2018 for "his focus on alternative delivery models – PFI/PPP variations and leisure and culture projects, among other work". His clients say: "Amardeep has always given us an excellent service. He is very good with clients - he always makes time for us and always provides sound advice."
Amardeep led the team advising the West Midlands Combined Authority on the innovative 5G testbed roll-out which will see the region become the first in the UK to trial the new advanced connectivity.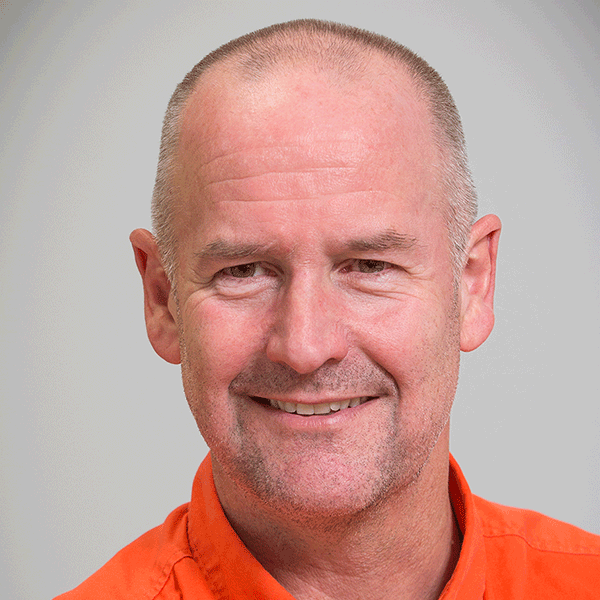 David Gilroy, Conscious Solutions
David Gilroy is the Managing Director of Stuff & Things at Conscious Solutions, the leading provider of websites and digital marketing to law firms. He is one of the company's founders & has personally worked with over 300 law firms on their digital marketing strategies including website design, email marketing, lead conversion, social media, SEO, PPC, and CRM.
He is a member of the Professional Speakers Association and Fellow of the Chartered Institute of Marketing. He is an acknowledged, engaging, challenging, popular and occasionally rude presenter at legal marketing and in-house seminars all over the UK.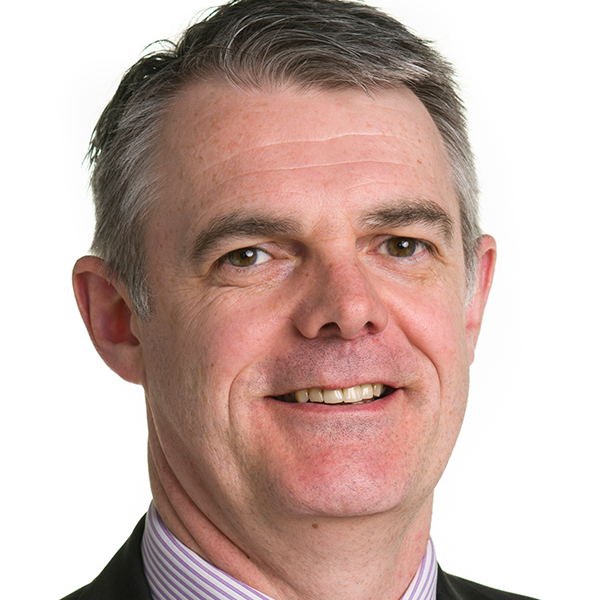 Simon Goacher, Weightmans LLP
Simon joined Weightmans in February 2013 to head up the Local Government team. Formerly Head of Legal and Democratic Services at Cheshire West and Cheshire Council, Simon has enjoyed a long and distinguished career in local government law spanning almost two decades.
He has led on significant projects including an innovative housing stock transfer at Wirral Council and on the promotion of a private Act of Parliament. He was awarded the title of Local Government Young Solicitor of the year in 2006. As Head of Legal Services and Monitoring Officer at Wirral Council, Simon was the lead legal adviser for key projects including regeneration schemes in New Brighton and Birkenhead.
In 2009, he was appointed Head of Legal Services and Monitoring Officer of the newly created Cheshire West and Chester Council. This involved the creation of a single authority from four councils.
Simon has been a member of the projects boards for a number of major projects including the creation of Council-owned companies, as well as significant outsourcing and regeneration projects.
Since joining Weightmans Simon has advised a number of local authorities on powers and governance on high profile matters. He has also provided training to council officers and members on governance and ethical standards and carried out a number of complex and sensitive investigations.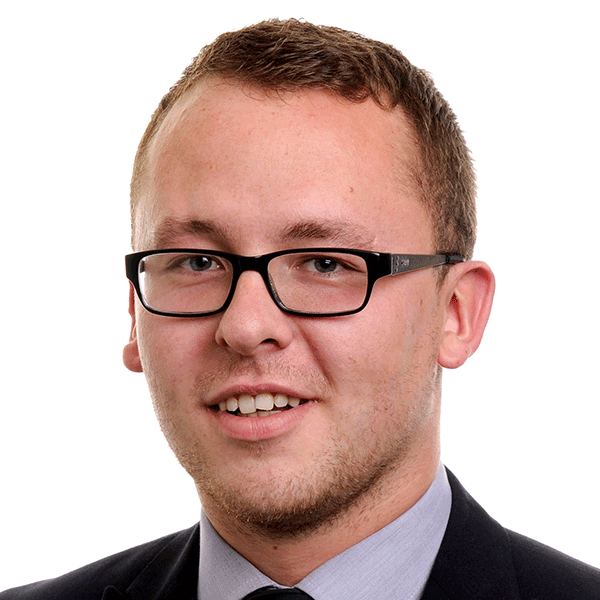 Daniel Goddard, Trowers & Hamlins
Daniel is a Solicitor in Trowers & Hamlins' Corporate Commercial (Public Sector) department. Daniel is based in the firm's Birmingham office but has also worked in the firm's Bahrain office.
Daniel has experience of advising on a broad range of corporate and commercial matters including joint ventures, commercial contracts and governance advice for private and public sector organisations. In particular, Daniel regularly advises bodies in the public sector on the procurement and negotiation of software licensing/ERP contracts, outsourcing and telecoms arrangements, alternative delivery models and data protection compliance.
Daniel is currently part of the team advising the West Midlands Combined Authority on the innovative 5G testbed roll-out which will see the region become the first in the UK to trial the new advanced connectivity.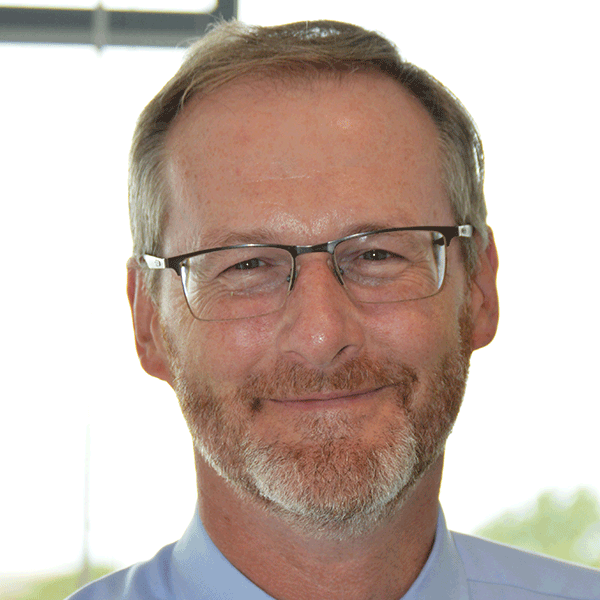 Jonathan Goolden, Wilkin Chapman LLP
Jonathan is a solicitor, and a regulatory and public sector partner at Wilkin Chapman LLP, a top 200 law firm with a national local government practice. He has worked in, or for, local government for over 20 years and was a Monitoring Officer for 6 years.
Jonathan has investigated approximately 300 cases of the alleged misconduct of local government councillors, including many of the most complex and politically high profile. Jonathan was a member of the core drafting team for the modular constitution for English councils and undertakes a range of public, administrative and regulatory law advice for local authorities, academies, NHS bodies, charities and also companies in the chemical, logistics and offshore renewables sectors.
He has been an Independent Person and also an interim Deputy Monitoring Officer. He was an advisor to the Committee on Standards in Public Life in relation to its recent report on Ethical Standards in local Government.
He is Clerk to the Enrolled Freemen of Grimsby, a charity dating back to pre Norman times which is revitalising Freeman Street, a challenged high street in the town.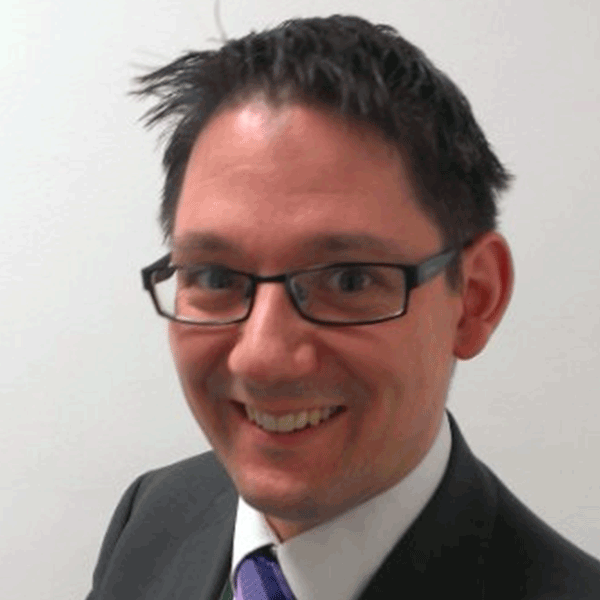 Gavin Handford, Head of Policy and Partnerships, London Borough of Croydon
Gavin has significant senior leadership experience across local government, managing major projects, organisational development and culture change programmes, corporate and front line services. In his current role at Croydon Council, Gavin works with the Senior Leadership Team on corporate strategy, engagement and partnerships, which has included coordinating Croydon's Brexit preparations.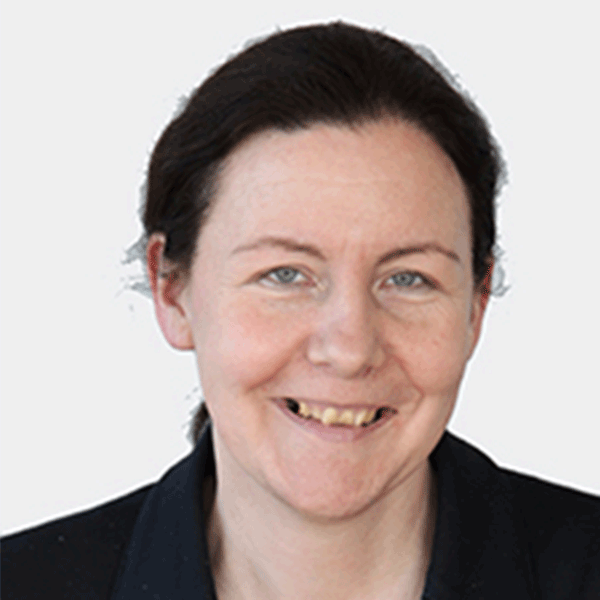 Clare Hardy, Geldards LLP
Clare is experienced in advising local authorities on public law issues and compliance with their legal obligations. She provides advice on a wide range of local government law matters, such as powers, constitutional and governance issues, contracts and standards of conduct. She also provides knowledge management on public law matters, including the preparation of newsletters and briefings and training materials.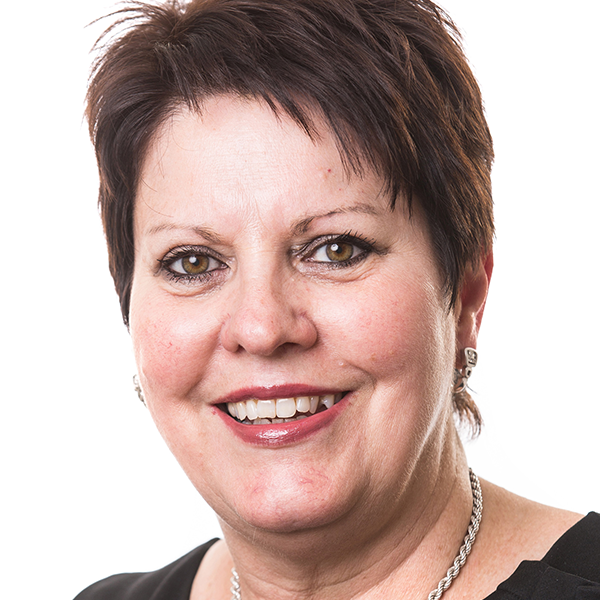 Judith Hockin, VWV LLP
Judith specialises purely in immigration, providing immigration advice to businesses and immigration advice to individuals nationally, particularly in the education sector.
Judith advises on all categories of the Points Based System (PBS), acting for businesses applying for a sponsorship licence to employ overseas workers and for education providers for a Tier 4 licence to enable overseas students to study at education institutions in the UK.
Judith also conducts audits for businesses and educational establishments to ensure they are complying with their reporting and recording duties. She has submitted successful challenges by way of objections against civil penalties given by the UKVI for companies accused of employing illegal workers and advised on successful judicial review applications when a licence has been revoked.
She has worked with many institutions within the HE sector, particularly in relation to advising on workers' right to work in the UK and Judith regularly provides training for employers, educational establishments and businesses advising on issues relating to immigration law. She has also given workshops to EEA staff of HE institutions after Brexit.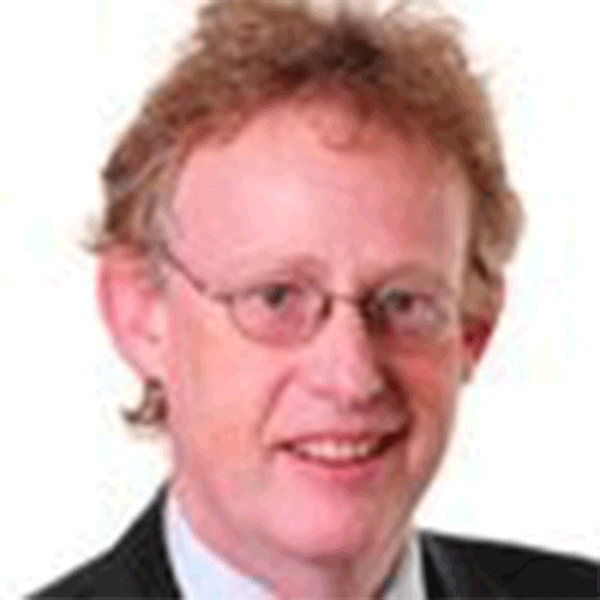 Paul Hoey, Hoey Ainscough Associates Ltd
Paul is co-director at Hoey Ainscough Associates Ltd, which supports councils on standards. issues. Since being set up in 2012 they have worked with 400 councils on training, investigation work and more detailed governance reviews. Paul previously worked extensively for central government nationally and internationally for over 20 years in a range of policy roles including over ten years as the director in charge of strategy and stakeholder relations at Standards for England. He has been the acknowledged national expert on the local government standards framework for the last decade and has given expert evidence to both the Parliamentary Select Committee and Committee on Standards in Public Life enquiries into local government standards.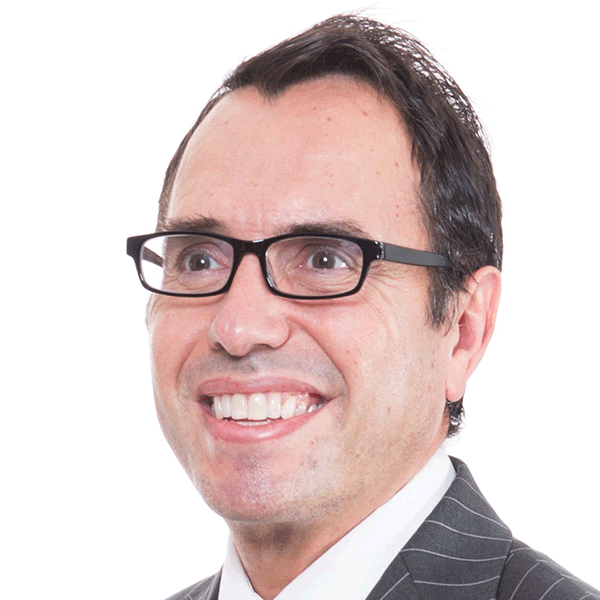 Vincent King, Weightmans LLP
Vincent advises public sector clients on procurement, projects and commercial matters including outsourcing, long-term contracts for the supply of services and funding agreements. He has particular experience in the police, higher education and local government sectors. Vincent has established a variety of contractual and corporate structures for local authorities including partnering and collaboration arrangements, shared services, the transfer of services and assets to new delivery vehicles, grant agreements, PFI variations and regeneration schemes.
Vincent is recommended as a procurement specialist in the latest edition of Legal 500. He has drafted and advised clients on development agreements, framework agreements, call-off contracts, concession contracts, contract variations and the constitutions of companies that are designed to meet the in-house exemption, using both bespoke procurement exercises as well as national frameworks. He also advises private sector clients on their contracts with public sector bodies and on public procurement.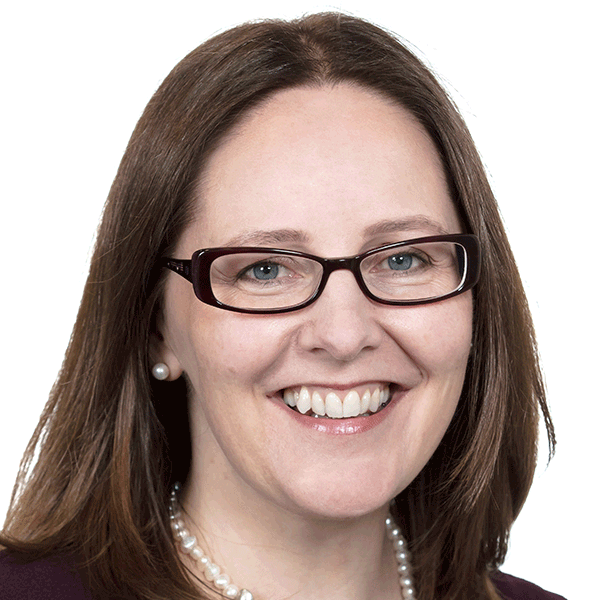 Sarah Lamont, Bevan Brittan LLP
Sarah is recognised as a leading individual in Legal 500 and Chambers directories for Employment Law, having specialised for over 25 years advising local government, housing associations, education bodies and large private sector companies.
Her experience ensures sound advice on: senior staff departures, restructuring, changing terms & conditions and redundancy programmes, Employment Tribunal claims, discrimination and TUPE. She has particular expertise in advising on the risks associated with social media, including: reputation management, inappropriate online behaviour, cyber-bullying and harassment, and provides training to local authorities on this area.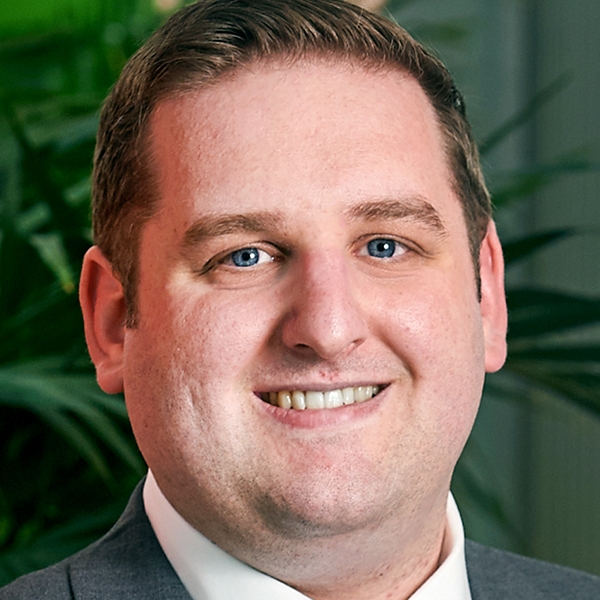 Alex Lawrence, Anthony Collins Solicitors LLP
Alex is an Associate in the local government team at Anthony Collins Solicitors. He advises local authorities on local government law, governance, decision-making, company law and commercial matters. Alex has particular expertise in advising on decision-making processes, consultation obligations and governance relationships between councils and their companies/joint ventures. He works closely with Olwen Dutton on Code of Conduct matters and has acted as an independent investigator as part of the standards process.
Alex trained at Anthony Collins Solicitors and qualified as a solicitor in 2011 before spending several years as an in-house solicitor at Leicestershire County Council. At Leicestershire, Alex advised across a range of commercial and governance issues including the establishment of a combined authority. In 2015, he was awarded the Law Society Diploma in Local Government Law and Practice with distinction and the Local Government Legal Society Trust prize for best candidate.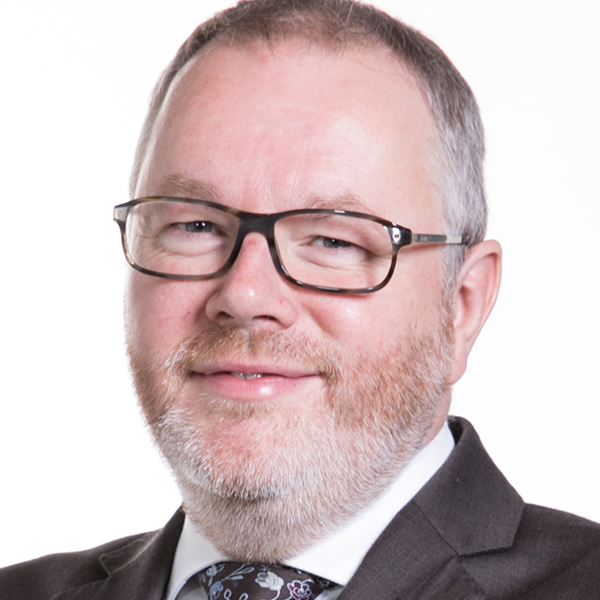 Phil McCourt, Interim Monitoring Officer, Wirral Metropolitan Borough Council
Philip has working as a consultant with Weightmans since June 2016 and has operated his own consultancy since 2013, providing support to local authorities on issues of corporate and company governance, their constitutions and monitoring officer issues, including direct mentoring support to several monitoring officers.
Philip previously worked for local government in-house and for the Improvement and Development Agency (IDeA) for 24 years and is dual qualified as a solicitor and a chartered secretary. At the IDeA Philip worked for the Audit Commission and SBE developing key elements of the ethical governance toolkit. He was a monitoring officer from 2000, latterly at Milton Keynes Council (2005 – 2013), leading on several major projects, was company secretary to commercial ventures and the combined authority's monitoring officer.
Philip was President of ACSeS and was a portfolio holder on local government powers, regulatory and constitutional matters. Philip led negotiations and advice with the LGA on planning, licensing and standards for elected members, including his drafting of the model members' codes and guidance. Philip chaired and project led the drafting group producing a revised model constitution for English local authorities.
As a consultant, Philip has worked for unitary, county and London boroughs, advising on mayoral powers and committee and cabinet decision making as well as revising the constitutions at Peterborough City Council and Rutland County Council.
In 2015, Philip was engaged to by Bristol City Council to advise on several governance issues, assisting the monitoring officer and the directly elected mayor, but specifically on governance on companies and on the West of England devolution bid.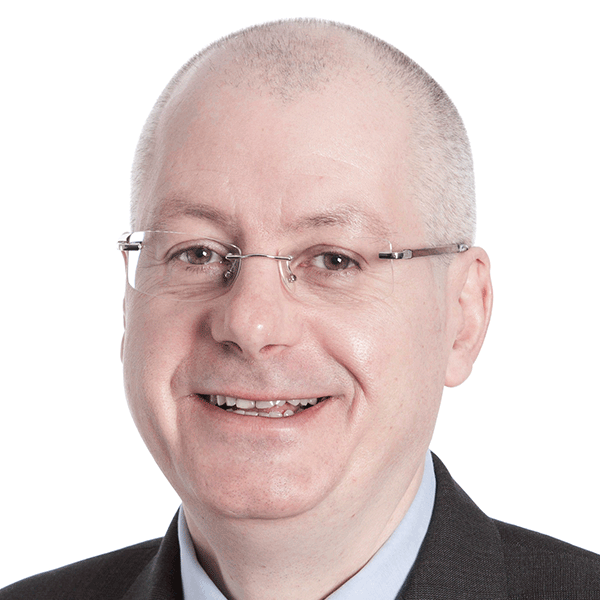 Paul McDermott, Trowers & Hamlins
Paul McDermott is a partner at Trowers & Hamlins and is respected as a key advisor in public & public finance law, regeneration and state aid. He advises local government, national and regional government together with private sector clients. He is also a Director of Tonic Living a LGBT+ retirement social enterprise. Legal 500 said of him, "Paul McDermott is singled out for his 'public and private sector knowledge' and 'creative approach'"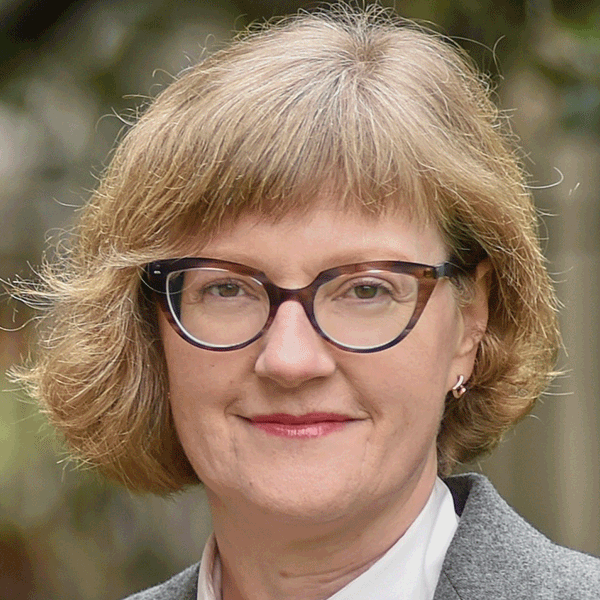 Fenella Morris QC, 39 Essex Chambers
Fenella Morris QC is a versatile advocate with a wide-ranging practice that encompasses public law and human rights, local government, regulation, procurement and state aid, and education.
She is consistently ranked as a leading silk in the legal directories and has been named a 'Star at the Bar' by Chambers & Partners. She acts for local authorities, ombudsmen, NHS and private health care bodies, universities, sporting organisations and NGOs as well as individuals and companies. Her clients include regulators – from the Professional Standards Authority for Health and Social Care to the Civil Aviation Authority – and those whom they regulate. She has appeared in many landmark cases and has a wealth of experience as an advocate up to the Supreme Court and European Court of Human Rights. Her recent cases include the litigation concerning the Ricoh Arena in Coventry, and that concerning the division of responsibility between local authorities and the NHS for care home fees. Fenella has also mediated and arbitrated diverse disputes. She is skilled at leading large multi-disciplinary teams in high-value and high-profile litigation. She is counsel to the Independent Medicines and Medical Devices Review, and a member of the Sport Resolution panel of arbitrators.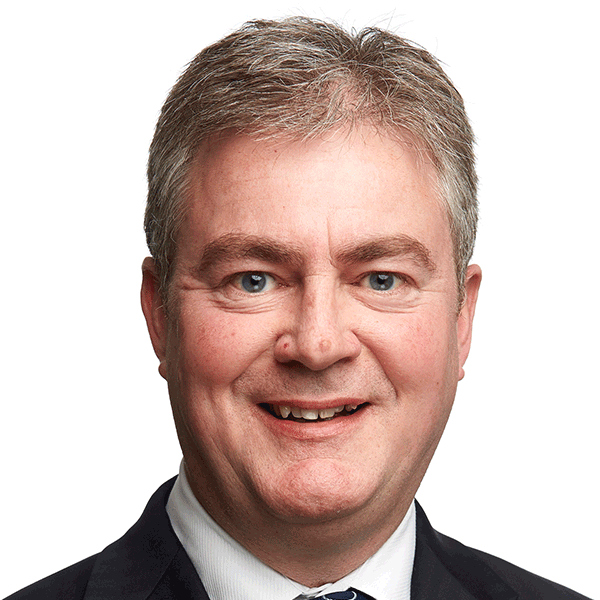 Ashley Norman, Bevan Brittan LLP
Ashley is a Partner at Bevan Brittan specialising in employment and immigration law within the local government, education, healthcare and private sectors. Using his wide knowledge base, Ashley advises on a range of immigration law issues including: right to work checks and compliance; certificates of sponsorship for non-EU foreign workers; and has latterly, with his team, been heavily involved in advising employers on the settled status scheme introduced by the government and how to best support employees from the EEA who will need to apply for settled status in order to continue working in the UK post-Brexit.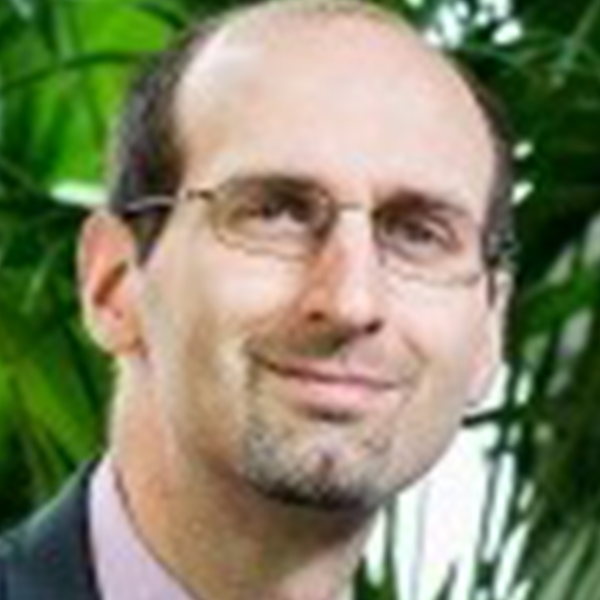 Doug Mullen, Anthony Collins LLP
Doug is a Senior Associate in the Employment & Pensions department and advises a wide range of not-for-profit, public and commercial sector clients on all aspects of employment law and practice and on public sector pensions.
Doug has substantial experience in a wide range of different areas but has particular expertise in advising on the employment and pensions implications of outsourcing arrangements. Clients say they like his ability to translate complex legal issues into plain English advice, deliver practical pragmatic solutions and meet tight deadlines. Chambers & Partners lists Doug as an Associate to watch and says he "has the ability to weigh up complexity very quickly and find a path through it which is sustainable in business terms".
Doug also provides training to employers on a variety of aspects of employment law including managing the TUPE and pensions aspects of tendering, National Minimum Wage, public sector pensions and redundancy and restructuring situations. He speaks at events for EM Lawshare members, the United Kingdom Homecare Association, the National Housing Federation, the Employment Lawyers Association and a national forum for HR managers.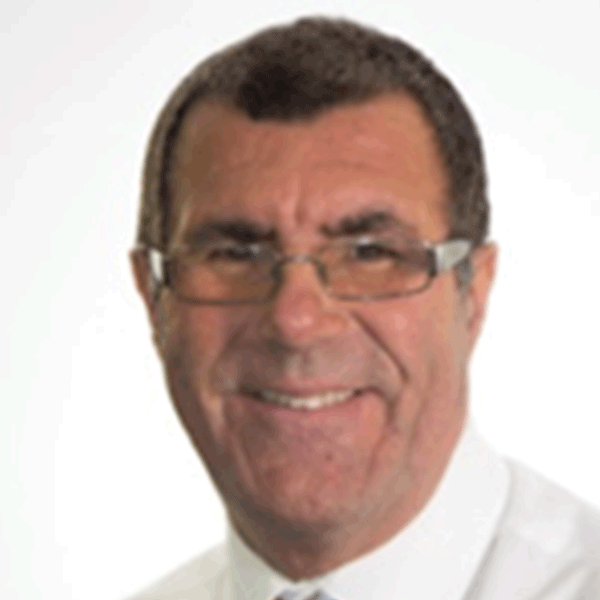 Robert Patterson, Head of Kent County Council's Internal Audit and Counter Fraud (IACF) division
CIPFA qualified
30 years experience in leading Internal Audit functions in public sector and third sector organisations.
Head of KCC and IACF since 2014.
Prior to 2014, Robert headed up the corporate audit, inspection and independent safeguarding unit at Barnardo's UK, the country's largest children's charity.
5 years with the Audit Commission, in the Best Value Inspectorate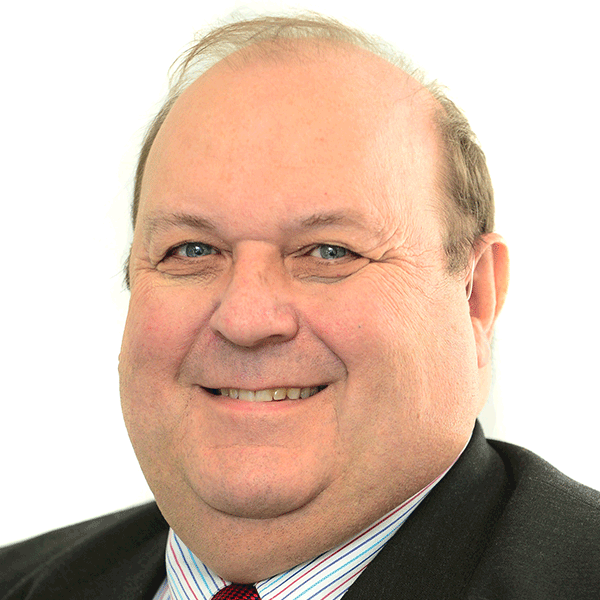 Stephen Pearson, Freeths LLP
Stephen Pearson is a Partner in Freeths Commercial / Public Sector Unit specialising in EU Procurement and contract law, advising on the procurement aspects of many schemes. He is a member of the Procurement Lawyers' Association, is recommended by the Legal 500 and holds the Law Society Diploma in Local Government Law. He gives advice to over 50 Councils and Education bodies on procurement, contract and other issues under the Public Contracts Regulations 2015 including complex issues related to assignment, bonds and guarantees. He has recently presented to local authority groups on Procurement Peters v Haringey and Faraday v West Berkshire cases and is about to issues and a Lexis Nexis on line Webinar. He has recently been working on a number of complex outsourcings and the creation of joint venture entities utilised for development, including Investment Partnerships and JV Companies. He also advises on State Aid and governance issues.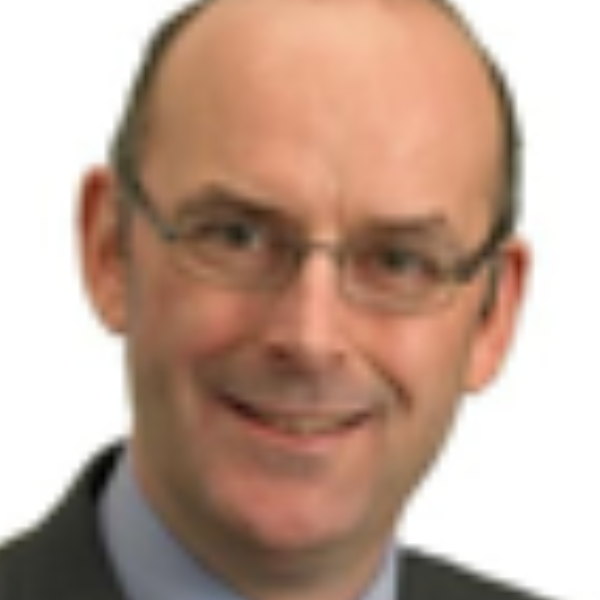 Andrew Piatt, Gateley PLC
Andrew is a partner and head of the national Planning team. He specialises in planning, highways, compulsory purchase & compensation, and local government law, and is an experienced public inquiry advocate.
Andrew acts for an extensive range of clients including landowners, developers, house builders, and retailers, as well as public sector bodies.
He has work experience of acting on all types of development, in and out of centre retail, business, residential, roads, airports, stadia, tall buildings, energy, waste & minerals, and major infrastructure such as HS2. He also advises on environmental issues.
Successes
Advised Lancashire County Cricket Club on its scheme to redevelop Old Trafford Cricket Ground enabled by retail development to secure its test match status.
Advised Yorkcourt Properties Ltd for many years in respect of a strategic business park and housing site in Wakefield for 1500 houses.
Advised the Co-operative Group in respect of two recent windfarm projects.
Advised Langtree Group Plc on the restoration and redevelopment of the international garden festival site in Liverpool.
Advised Langtree Group Plc on the development of St Helen's rugby league stadium and enabling retail development.
Was successful advocate at a call in inquiry for 1.75m ft ² of warehousing and a stadium in the greenbelt in Wakefield.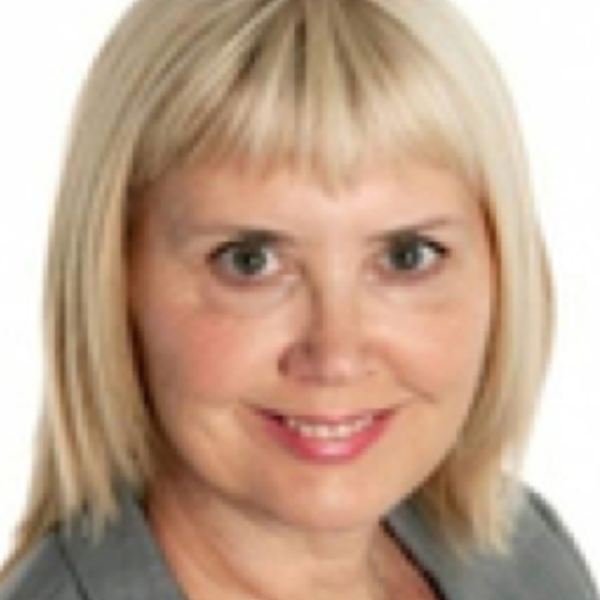 Jane Ramsey, Committee on Standards in Public Life
Jane Ramsey took up her post on the Committee on Standards in Public Life on 1 September 2016 for a five year term.
Jane is currently Chair of Young Epilepsy and Chair of the Children and Young People Steering Group for Transforming Care, NHS England.
Jane was previously Chair of Cambridge University Hospitals NHS Foundation Trust. She joined the Trust in November 2012 from University College London Hospitals (UCLH) where she was Vice Chair. She has previously served on the Council of the Royal Pharmaceutical Society, the Department of Health Audit and Risk Committee, chaired a local Housing Association and has been Head of Law for two London boroughs.
She also served on the Independent Commission into regeneration and wealth creation in non-Metropolitan areas established by the Local Government Association.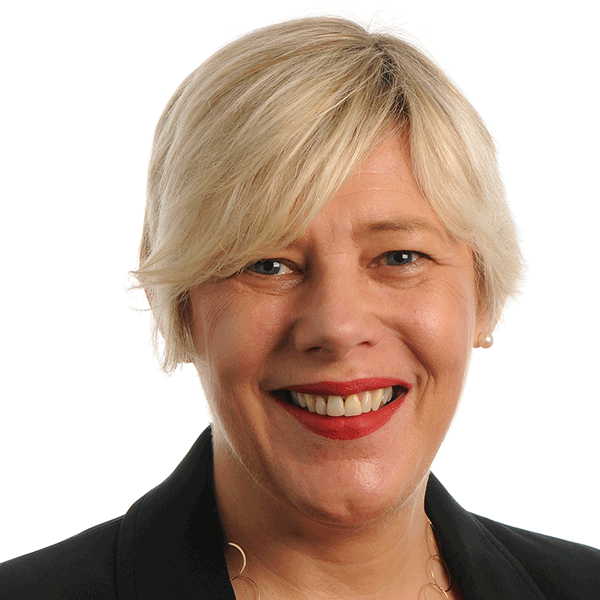 Helen Randall, Trowers & Hamlins
Helen Randall is a partner at Trowers & Hamlins and has advised on almost every innovation in local government contracting and governance since 1995, when she and Paul McDermott first worked together in-house at LB Camden.
For over a decade, the Legal 500 and Chambers have recognised Helen as a Leader in: Local Government; Public Procurement; Administrative and Public law.
Chambers 2019 says Helen is a highly regarded practitioner, acting for local authorities and regulatory bodies across a wide range of public sector issues. A source notes: "Her engagement with the client and meticulous approach to ensuring they are confident and comfortable with the proposed solution is exemplary."
Legal 500 praises Helen's 'forensic' approach combined with 'genuine creativity'.
Who's Who Legal: Government Contracts names Helen as among the "World's Leading Government Contract Lawyers".
Helen has been Chair of the New Local Government Network (a leading policy think-tank), is a Visiting Professor of the University of Law, Chair of Stonewall Housing and Chair of TrowersIncludes, the firm's Diversity, Equality and Inclusion programme.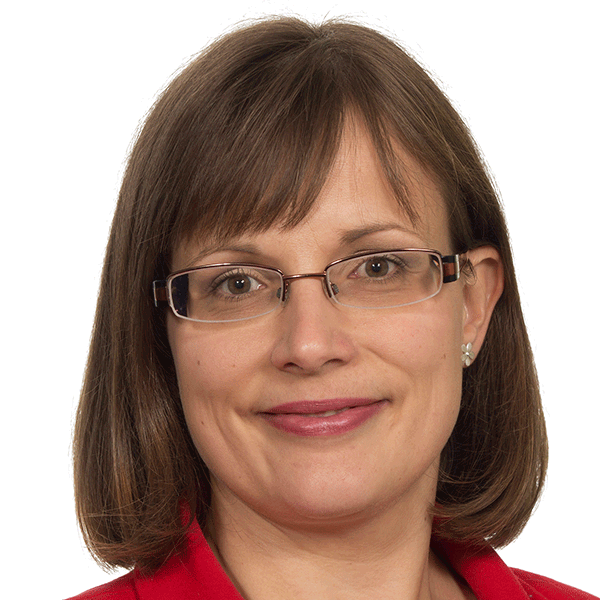 Louise Robling, Bevan Brittan LLP
Louise is a Partner at Bevan Brittan and leads the Construction and Engineering Contract Management and Dispute Resolution team. She is a specialist in advisory and dispute resolution work in long term and partnering contracts with particular expertise in the operational management of PFI/PPP contracts as well as contract management advice for facilities management and repairs and maintenance contracts. She has dealt with the renegotiation of a number of complex contracts either bringing them to an end or agreeing amendments as part of an overall settlement in order to make the contracts more effective in delivering value to the public sector.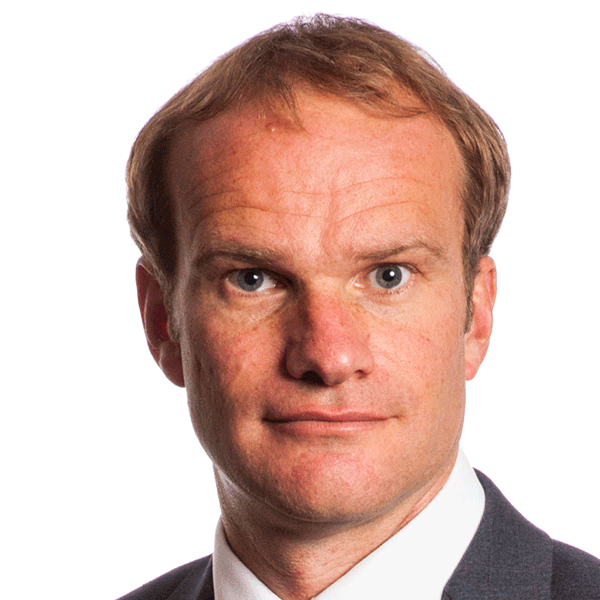 Huw Rolant Jones, Eversheds Sutherland LLP
Huw is an Employment Partner at Eversheds Sutherland having qualified as a solicitor in 1997. Huw has over 20 years' experience (over 10 years as a Partner) of advising private, public and third sector clients in relation to a wide range of employment law issues from "routine" disciplinary through to mergers and restructuring issues. TUPE and equal pay issues are two of his key specialisms.
Huw leads the Eversheds Sutherland Local Government Team across all disciplines and the employment and pensions team for the wider public sector.
Huw also manages a number of external relationships on behalf of Eversheds Sutherland, such as the Society of Local Authority Chief Executives (Solace), the Lawyers in Local Government (LLG) and with the Whitehall Industry Group.
Huw understands the cultural ethos of each sector and tailors his advice accordingly. He is also well aware of managing the statutory and other constraints that apply to the public and third sectors and providing advice in that context. As well as providing employment law advice, Huw advises clients on the associated issues such as managing political and regulatory interests as well as dealing with press interest in high profile matters.
Huw regularly speaks at conferences and provides media commentary on employment law issues.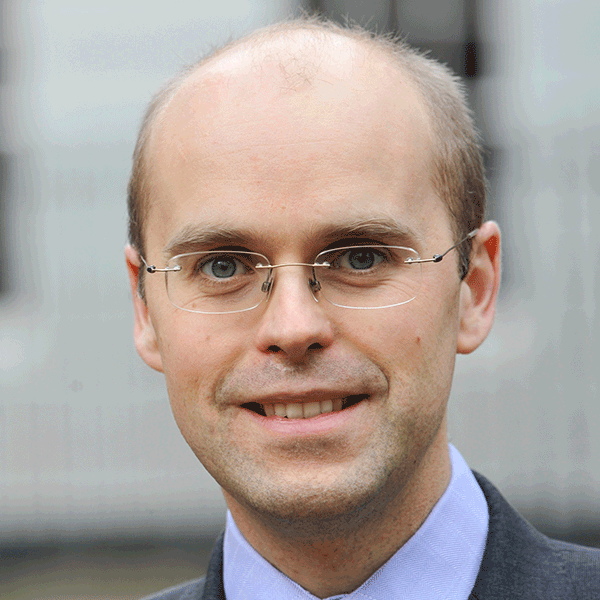 Alex Ruck Keene, 39 Essex Chambers
Alex Ruck Keene (39 Essex Chambers) is an experienced barrister, writer and educator. His practice is focused on mental capacity and mental health law. He also writes extensively in the field, editing and contributing to leading textbooks and (amongst many other publications) the 39 Essex Chambers Mental Capacity Law Report, the 'bible' for solicitors (and others) working in the area. He is the creator of the website http://www.mentalcapacitylawandpolicy.org.uk/, providing resources and expert commentary on some of the most difficult mental capacity issues.
Alex is a Wellcome Research Fellow and Visiting Lecturer at King's College London, Visiting Senior Lecturer at the Institute of Psychiatry, Psychology and Neuroscience at King's College London, and a Research Affiliate at the Essex Autonomy Project, University of Essex. He spent 2016 on secondment to the Law Commission as a consultant to their Mental Capacity and Deprivation of Liberty Project and throughout 2018 was legal adviser to the Independent Review of the Mental Health Act 1983.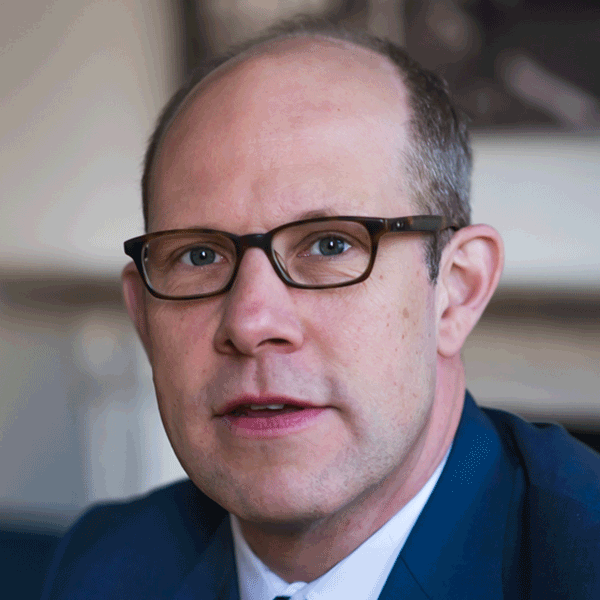 Andrew Sharland QC, 11KBW
Andrew Sharland QC was called to the Bar in 1996 and was appointed silk in 2018. He has a significant public law practice covering education, mental health, prisons, coroners, and environmental and planning law. Andrew also regularly acts for public authorities in procurement disputes. Andrew is ranked in the legal directories as a leading silk in community care, public and administrative law, education, local government law and data protection/information law. He also has an extensive community care practice relating to both adults and children. He represented the United Kingdom Government in McDonald v United Kingdom (ECtHR), the leading case on community care and Article 8 ECHR. Andrew recently successfully resisted a challenge to the setting of care home fees in R (Care England) v Essex CC [2018] EWHC 2035 (Admin). He acted for Leicester City Council in the dispute over where Richard III's remains should be buried before the Divisional Court and for the Times Newspapers before the Supreme Court in Kennedy v Charity Commission, a case concerning the interrelationship between the right to information under the Freedom of Information Act 2000 and Article 10 ECHR (the right to freedom of expression). Before being appointed silk, he was a member of the AG's A Panel of Counsel. He is also a member of the Equality and Human Rights Commission panel of counsel. Andrew is co-author of Judicial Review: Principles and Procedure (OUP, 2013) and Atkins Court Forms on Human Rights. He contributed to R McManus, Education and the Courts and P Coppel, Information Rights.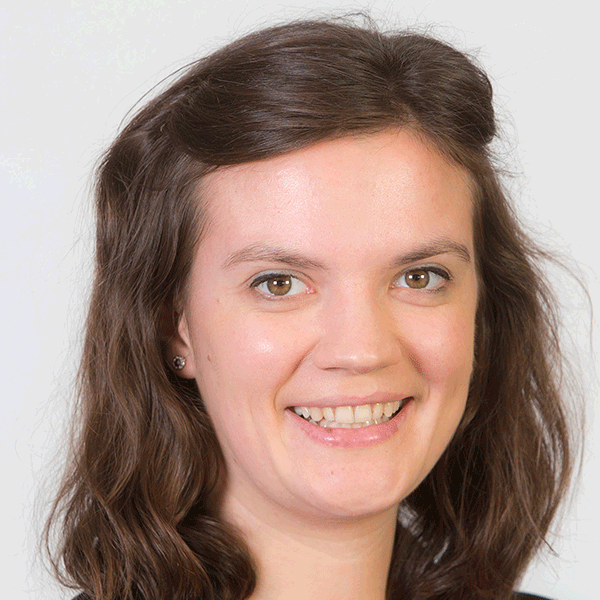 Louise Shaw, Pinsent Masons LLP
Louise is an employment and immigration specialist based in Glasgow. She advises UK and multi-national employers. She advises her clients on Tier 2 sponsorship, guiding them through the process from sponsor licence application to employee visa application. Louise has also worked with a number of large organisations in restructuring their sponsor licences to better reflect their corporate set up.
Louise advises employer clients on alternatives to Tier 2 including family applications, Tier 5 and ancestry visas. Most recently she has been delivering seminars and workshops on Brexit to HR teams and to European employees impacted by Brexit. She is also regularly asked to speak at seminars on this subject, including by the Northern Irish In house Lawyers Group and the Northern Irish Chamber of Commerce.
Louise provides immigration input into outsourcing deals. This ranges from right to work checking advice post-transfer, to the applicability of TUPE to sponsored migrants and the Home Office reporting obligations pre- and post-transfer.
Due to her crossover between employment and immigration law, Louise also regularly advises on Right to Work issues and the tension between Employment and Immigration law. She manages complex unfair dismissal and discrimination claims, which have a right to work element.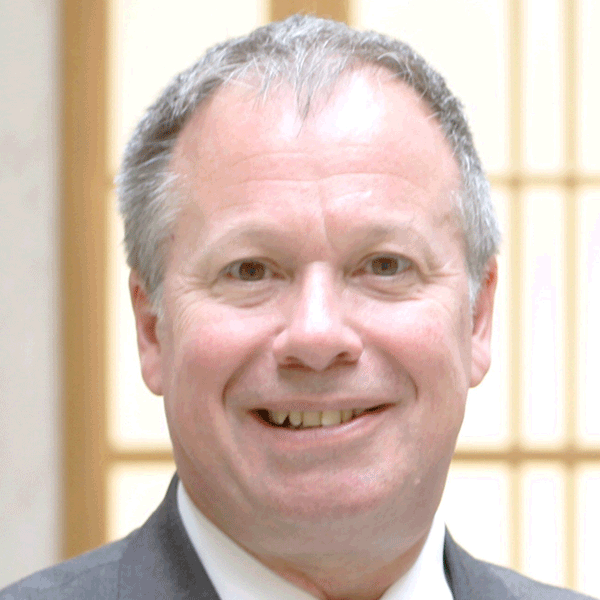 Tim Shields, Chief Executive, London Borough of Hackney
Tim Shields was appointed as Hackney Council's Chief Executive on 30 January 2008.
Tim has worked for Hackney Council for over sixteen years. He was Corporate Director of Finance and Resources from December 2003, before being appointed Interim Chief Executive in May 2007.
Throughout his time at Hackney, Tim has focused relentlessly on service improvement, identifying areas where resources are needed to accelerate the pace of change. Working closely with the Mayor and elected members, Tim has overseen dramatic improvements in Hackney's service provision and reputation across the sector and in the community, grounded in sound and robust financial management.
Tim is an accountant by background and has spent over 38 years in Local Government working his way through a series of posts in Wandsworth, Epsom and Ewell and Lambeth before joining Hackney Council in July 2002.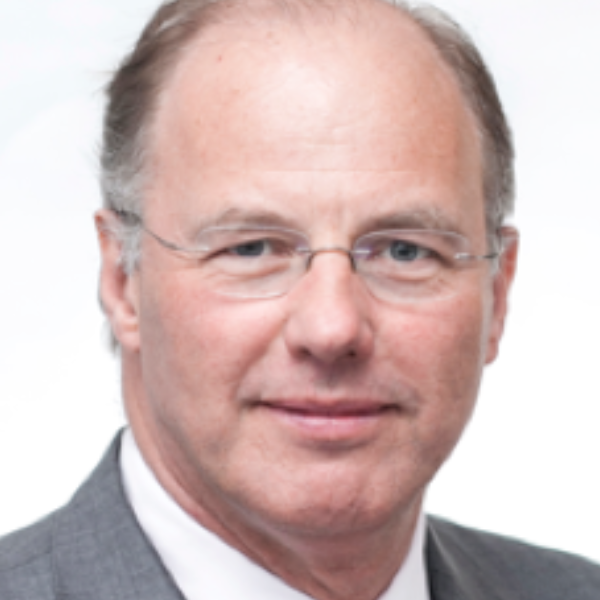 Timothy Straker QC, 4-5 Gray's Inn Square
Timothy Straker QC has a wide ranging public law practice. He has made many appearances in courts at the highest level in England and Wales and overseas. Timothy has acted in multiple election petitions in England, Wales and Trinidad and Tobago, which operates under a similar regime. He has advised on elections and related matters in multiple jurisdictions including Scotland, Guyana and Asian jurisdictions. He recently led in the Supreme Court when that court (exceptionally) considered the boundary between party and personal expenses.
In short Timothy Straker QC has appeared in the vast majority of the most important election cases of the last twenty five years starting with successful appearances for the returning officer in the 'Literal Democrat' case, which directly led to the creation of the Electoral Commission for which he has acted. Principally he has acted for returning officers throughout the country and been closely involved in elections since 1995. He has acted for the Greater London Authority and Transport for London ever since those bodies were created. He sits as an election commissioner.
He has acted for (and against) local authorities on issues ranging from abattoirs to zoos, appeared in inquiries in Scotland and undertaken, drawing on his English experience, work relating to environmental assessment in Greece and the Caribbean. His local authority and public law work includes planning (multiple inquiries and judicial reviews, e.g. The Emirates, Anfield, retail, polytunnels and amalgamations and basements), infrastructure (e.g. Mersey Gateway, Felixstowe and Harwich) and procurement (often confidential).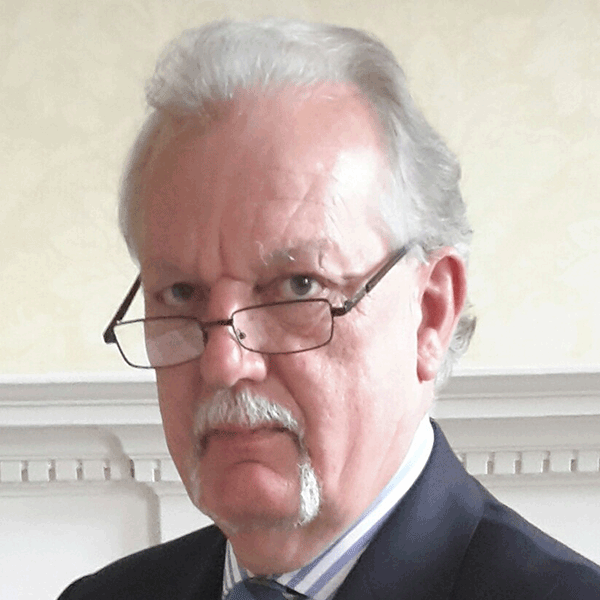 Stephen Turner, Kingston upon Hull City Council and LLG Deputy National Lead for Licensing
Stephen is a practising solicitor with Kingston upon Hull City Council and has been solely responsible for advice to the Council and its Officers on all aspects of licensing law and procedure since 2004. He advises the Committee and Officers in connection with all applications, reviews, prosecutions and appeals concerning licensing matters from taxis and private hire to sex shops, zoos and scrap metal dealers and is Legal Advisor to the Committee when in session. Stephen also deals with advocacy arising from decisions of the Committee by way of appeals or from the prosecution of offenders under all relevant legislation.
Stephen has presented lectures, workshops and seminars to a variety of audiences including magistrates, solicitors, members of the Institute of Licensing, Council Members and Officers and others within his areas of interest and expertise.

Stephen is a Past Chair of Solicitors in Local Government and is the Branch Secretary of the Yorkshire & the Humber Branch of LLG and represents the Branches on the LLG Board. Stephen is also the Deputy National Expert (Licensing) for LLG and the Vice Chair of the North East Region of the Institute of Licensing. He is also an independent trainer, lecturer, mentor and consultant.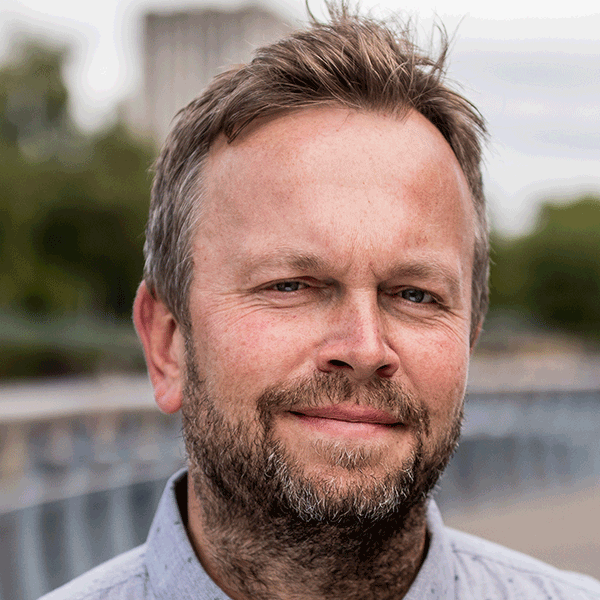 Stephen Wanless, Chief Commercial Officer, Iken
As Iken's Chief Commercial Officer, Stephen specialises in building long term relationships with our clients as well as the company's strategic partners and supply chain. His passion lies in ensuring the Iken product suite meets our clients' business needs enabling them to work as effectively as possible - anywhere, anytime, anyhow.
He is an expert in public sector procurement (from the bidder's side...) and tirelessly operates as a translator of 'legal speak' and 'IT speak', understanding that technology should work for our clients, not against them.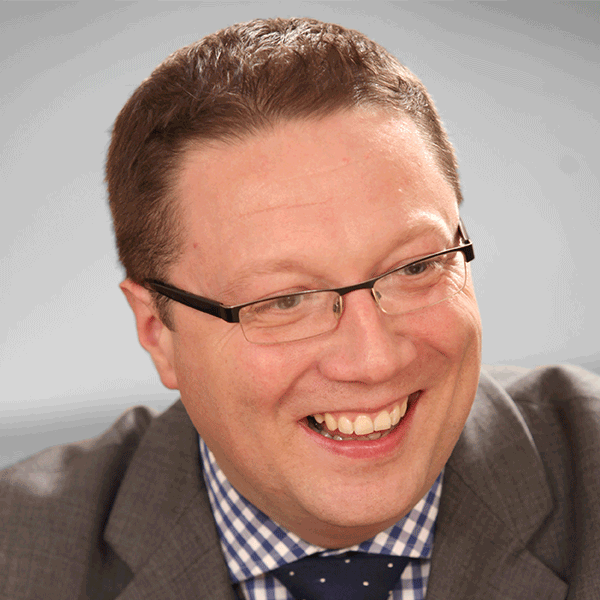 Peter Ware, Browne Jacobson LLP
Peter takes a lead on the commercial aspects of the local authority practice specialising in complex procurement, shared services, PFI, outsourcing and public sector joint ventures. Prior to joining Browne Jacobson Peter worked as a special projects adviser for Nottinghamshire County Council. His extensive knowledge of local authority law and his time leading major projects at the County Council has given him a wealth of experience in advising all types of public bodies on commercial matters, in particular their public procurement, PPP and commercial work. He is also membership and finance secretary of the Procurement Lawyers Association.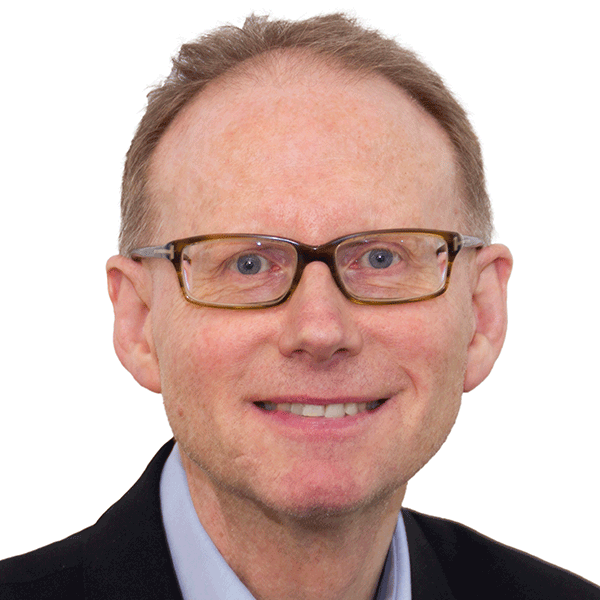 Owen Wilcox, Thomson Reuters Practical Law
Owen Willcox (Thomson Reuters Practical Law) is the Senior Editor for Public Procurement in the Public Law team. He has held positions as Public Services Partner with Geldards LLP, Senior Solicitor with Lawrence Graham LLP, Interim Head of Legal Services at EEDA, and Head of Legal and Democratic Services and Monitoring Officer at Harlow District Council. He has extensive experience advising a wide range of local and public authorities on procurement and governance issues in relation to major town centre and other regeneration schemes, competitive tendering of local authority services and establishing new corporate vehicles for public services delivery.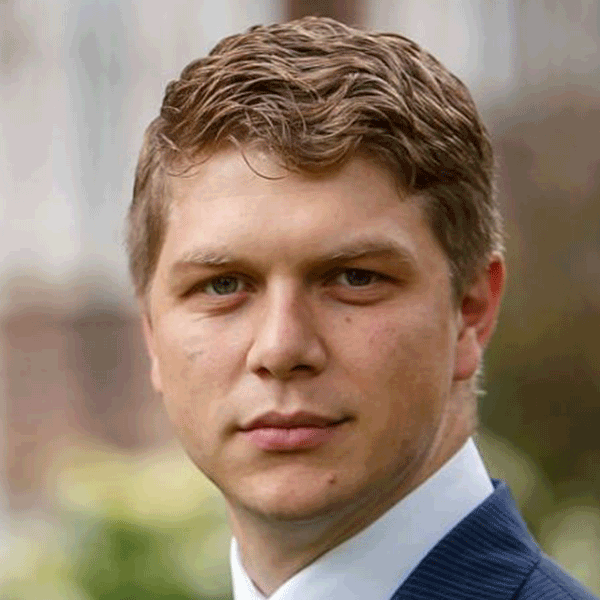 Rob Williams, Cornerstone Barristers
Rob has a wide ranging planning practice. He regularly advises on, and appears at, s.78 appeals. In the last 18 months, he has been involved in planning inquiries and hearings relating to windfarms, residential developments, mixed-use proposals, eco-homes, listed buildings, mineral extraction and compulsory purchase orders.
Rob also has significant experience of appearing at local plan examinations, acting on behalf of both local planning authorities and objectors.
In September 2017, Rob was appointed to the Attorney General's B Panel of Counsel, having previously been on the C Panel for a period of five years. As a result, he often appears in judicial review and statutory challenges to planning decisions in the Planning Court acting for the Secretary of State for Housing, Communities and Local Government, as well as other public and private litigants.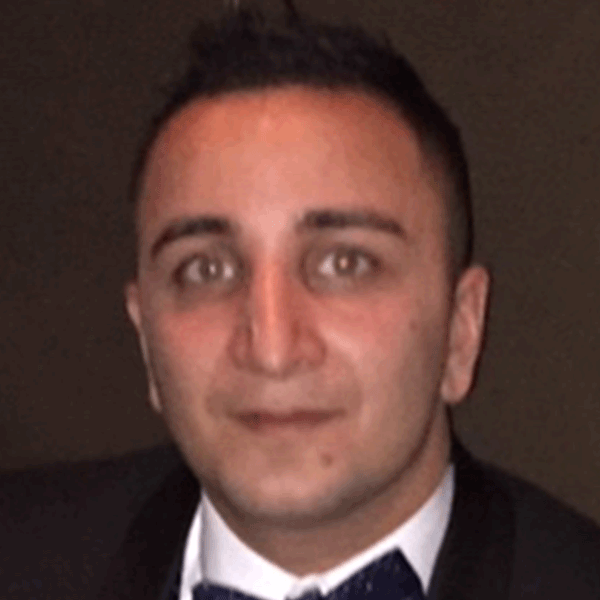 Shamsher Zada, Solicitor, City of Wolverhampton Council
Shamsher qualified as a Solicitor in January 2016 joining the City of Wolverhampton Council's Legal Services Department. He advises on all aspects of Local Government Law, Governance and Contracts. He has also advised on several high-profile projects including the formation of the West Midlands Combined Authority, Black Country Regional Adoption Agency (Adoption@Heart) and Wolverhampton's HeadStart programme. In addition to his post of Solicitor, Shamsher provides support to the Monitoring Officer on Governance, Regulatory and Standards issues across the Council. He successfully completed the Certificate in Corporate Governance by CIPFA which he studied for whilst undertaking his Training Contract. In addition to his employed role, Shamsher is also one of the National Experts for Junior Lawyers with the LLG which involves supporting junior professionals and working with the Corporate Partners of LLG to facilitate the delivery of training needs and networking.