As the biggest annual meeting dedicated to the Middle Eastern steel market, no other conference gives you the same potential for embedding yourself in the region.
Sponsoring gives you the chance to:
Establish your organisation as a key member of the Middle Eastern market
Your brand will seen alongside organisations such as Emirates Steel, SABIC, Rajhi Steel, SULB, Ezz Steel, SMS Group, Primetals, Danieli and more.
Build your reputation as a thought leader in the steel industry
MEIS provides you with an unmatched opportunity to showcase your market knowledge.
Meet the market
MEIS gives you the chance to reconnect with all your existing clients, as well as make connections with potential clients, under one roof. Make sure your brand is not missed.
There are only a limited number of stands available – get in touch today to secure your place!
Contact Charlie Shelley-Smith at +44 (0) 207 779 8106 or cshelleysmith@fastmarkets.com to discuss which packages would best suit your objectives.
"Best networking event in the region"


Ezz Flat Steel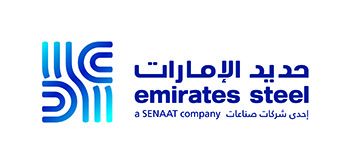 Emirates Steel is a leading integrated steel manufacture in the Middle East, based in Abu Dhabi in the United Arab Emirates (UAE) and owned by the General Holding Corporation (SENAAT). Established in 1998, its exported products are delivered to more than forty countries and the company enjoys a production capacity of 3.5 MTPA. It currently holds certificates from UK CARES and the World Steel Association for its commitment to implementing sustainable production solutions. Through its activities in building the UAE's steel industry and supplying customers across the nation, Emirates Steel is working towards the achievement of Abu Dhabi Plan 2030 and UAE Centennial 2071.
---
Quest Group is a leading oil and chemicals, steel and ore products company with offices across the globe (Europe, Asia, Middle-East, Africa and former CIS region). Growing network of offices and partners allows Quest to fulfill its motto: 'Think Globally, Act Locally'.
Quest's products and services are geared towards serving its customers optimally. Its product portfolio is large and comprehensive consisting of aromatics, coke and coal, steel and ore, base oils, gasoil, gasoline components, solvents, glycols, plastics and others. The supply chain and storage network has been developed as an efficient backbone supporting Quest's strategy of achieving highest levels of customer satisfaction. The services team operates with similar focus and professionalism providing commodities trading services and financial solutions to customers.
---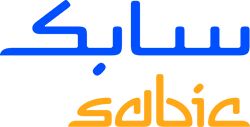 Saudi Basic Industries Corporation (SABIC) ranks among the world's top petrochemical companies. The company is among the world's market leaders in the production of polyethylene, polypropylene and other advanced thermoplastics, glycols, methanol and fertilizers. SABIC's businesses are grouped into Chemicals, Polymers, Performance Chemicals, Fertilizers, Metals and Innovative Plastics. Through its Metals Strategic Business Unit, SABIC manages the marketing and business activities of the Saudi Iron and Steel Company (HADEED). Through its state-of-the art manufacturing facilities, HADEED has been meeting key market demands for premium quality long and flat products for more than 30 years. SABIC, which manufactures on a global scale, is headquartered in Riyadh.
---

Al Ghurair Iron & Steel LLC (AGIS), Abu Dhabi - a joint venture of the Saif Al Ghurair Group and Nippon Steel & Sumitomo Metal Corporation (NSSMC), is one of the largest producers of Galvanised Steel coils in the MENA region. AGIS produces 400,000MT/annum of Hot Dip Galvanised Coils with a thickness range of 0.20 to 2.50 mm and width upto 1250mm from its two Continuous Galvanising Lines. Sheets and slitted coils are also offered as per customer requirement. All grades of GI – CQ, LFQ, SQ & HSLA are produced in AGIS. Skin Passed GI and Oiled GI are also offered for some special applications.The company has received ISO 9001:2015, ISO 14001:2004 and OHSAS 18001:2007 certifications. The Galvanised Steel coils of AGIS have been EQM certified by the ESMA.
---

As the largest independent steel producer in the Middle East and North Africa, Ezz Steel is one of the world's fastest-growing and most technically advanced steel businesses. Its purpose-built plants can produce 6.8 million tons of long and flat products annually, for demanding applications in construction, manufacturing, engineering and transport.
The Ezz Steel brand is synonymous with quality. High-grade raw materials, highly automated processes and continuous monitoring deliver steel quality that is second to none.
A skilled and dedicated workforce of more than 8,000 people puts the Ezz Steel stamp of quality on every product. A spirit of excellence and continuous improvement pervades the Ezz Steel culture.
Expansion and development never cease at Ezz Steel. Investments of more than $4 billion in the latest technology have ensured that the quality and accuracy of the company's products is continuously refined and improved, along with the environmental performance of its plants.
---

Primetals Technologies, Limited, headquartered in London, United Kingdom, is a worldwide leading engineering, plant-building and lifecycle partner for the metals industry. The company offers a complete technology, product and service portfolio that includes the integrated electrics, automation and environmental solutions. This covers every step of the iron and steel production chain that extends from the raw materials to the finished product – in addition to the latest rolling solutions for the nonferrous metals sector. Primetals Technologies is a joint venture of Mitsubishi Heavy Industries (MHI) and Siemens. Mitsubishi-Hitachi Metals Machinery (MHMM) - an MHI consolidated group company with equity participation by Hitachi, Ltd. and IHI Corporation - holds a 51% stake and Siemens a 49% stake in the company. The company employs around 7,000 employees worldwide.
---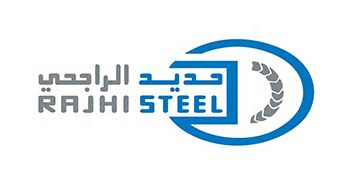 Rajhi Steel ranks among the top steel manufacturers in the region and the leading manufacturer of steel re bar, commercial and rolls. 
Founded in 1984, Rajhi Steel is headquartered in Riyadh - KSA, Rajhi Steel production capacity now stands at more than 3 million tons to become trustworthy of industry and construction generations
---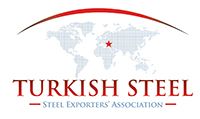 The Turkish Steel Exporter's Association is a business organization of more than 1000 companies representing the largest steel producers and exporters in the Turkish steel industry. It carries on its operations with the aim of increasing the export potential of the Turkish Steel Industry and paves the way for Turkish steel producers/ exporters, with main objective to foster and attain sustainable global steel market based on free and fair trade. The Association also solves the problems of its member companies face at home and abroad, provides contact between members and foreign importers in order to ease the export process, serves up-to-date domestic and global market news, reports and analyses.
---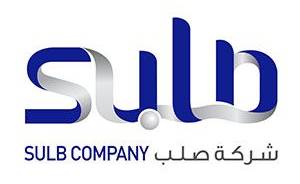 A fully integrated section steel producer in the GCC, SULB is a joint venture between Floulath Group (51%) and Yamato Kogyo of Japan (49%). Situated in a region of growing demand, SULB can produce the widest range of sections as compared to any other producer in the region.
The heavy section mill in Bahrain has a capacity of 600,000 mt/year, while the medium and light section mill in Jubail, KSA can produce 450,000 mt/year. Both the SULB plants are ISO and CE approved and have world class processing capabilities to produce products of the highest quality. Both plants adhere to strict international safety and enviromental standards and have been accepted widley across the world.
---

ICI SUISSE is a privately owned Company, which specializes in supply of raw materials such as Anthracite, Steam Coal, Coke and other consumables to various Industrial Customers. 
We are in the market for more than 20 years and currently hold leading position in supply of carbon products, serving above 100 Clients in more than 30 countries worldwide.
Since 2008 we are developing the business of mining, processing and supply of carbon materials, being the one-stop-shop for different types of coal, origin Ukraine, Russia, China, Vietnam, Peru, South Africa, etc.
---

Liberty Steel Group is an international business with an integrated offering – from the production of liquid steel made from raw and recycled materials through to high value precision engineered steels and associated services, sold to customers around the world.
With a total rolling capacity of 18 million tonnes, 200 manufacturing locations globally across 10 countries and more than 30,000 people employed, our comprehensive product range includes iron ore and coking coal, recycled steel as well as semis, long and flat steel products and value added services. These steels are manufactured in a variety of grades and specifications to comply with national and international quality certifications as well as to meet stringent customer specifications.
Located across UK, Europe, Australia, the USA and China, our furnaces, mills, services centres and distribution sites serve many demanding sectors such as construction, energy, oil and gas, aerospace, industrial, automotive, motorsport, yellow and white goods, infrastructure and stockholding.
---

Midrex is the world leader for direct reduction ironmaking technology.  As the technology provider of the MIDREX® Process for 50 years, we design Direct Reduced Iron (DRI) plants, providing engineering, proprietary equipment, and project development services. The MIDREX® Process is unsurpassed in the industry in terms of production and process flexibility to meet the constantly evolving nature of steelmakers and ore-based metallics providers.  Our goal is to ensure long-term success for our clients and support the entire lifecycle of a plant.  Therefore, after plant commissioning, the partnership continues through our aftermarket group, known as Midrex Global Solutions (MGS).
---

SMS group is a group of companies internationally active in plant construction and mechanical engineering for the steel and non-ferrous metals industry. From pig iron production to metallurgical plant, rolling mills to strip processing lines, tube mills to thermal technology – SMS group covers all sectors – including electrical systems, automation and service. SMS group specializes in new plants and modernizations.It has some 13,500 employees who generate worldwide sales of more than EUR 3 billion. 
---

Tenova HYL embodies the heritage of nearly 60 years of direct reduction technology development, having pioneered the industry back in 1957 with the first HYL process plant. Over 40 DR modules have been supplied worldwide since then. This innovative DR technology represents the most advanced state of the art in DR plants design, operation, environmental friendliness and economy. The ENERGIRON ZR process with no external gas reformer provides unmatched flexibility for any reducing gas source in any region, and using the widest range of iron ore feedstocks and qualities. The unique HYTEMP® System for hot feeding DRI to the meltshop is the benchmark for quality and economy since 1998, the first to bring hot high carbon DRI directly to the EAF. 
Tenova HYL support runs from the turn key construction of direct reduction plants, to the supply of the core process design and equipment, up to the delivery of training, technical assistance and plant operation services for direct reduction plants as well as for the meltshop and mill areas. In 2006, a strategic alliance was formed by Tenova and Danieli & C. for the design and construction of gas-based DR plants under the new ENERGIRON trademark. ENERGIRON is the innovative HYL direct reduction technology jointly developed by Techint and Danieli, and whose name derives from the unique DRI product which distinguishes this technology from other available processes. 
---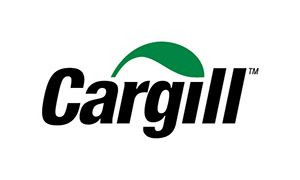 Cargill provides food, agriculture, financial and industrial products and services to the world. Together with farmers, customers, governments and communities, we help people thrive by applying our insights andover150 years of experience. We have 155,000 employees in 70 countries who are committed to feeding the world in a responsible way, reducing environmental impact and improving the communities where we live and work.
As a leader in the ferrous market, Cargill helps our customers manage volatility and increase profitability through tailored physical and financial solutions in Iron Ore and Steel. Our integrated supply chain solutions combined with unmatched financial, risk management, logistics and technical expertise optimizes our customers' business so that they can focus on growth. We offer our unique insight into the ferrous market trends and movements to give businesses greater stability and an undisputed advantage in the market place
---

Specialized in turnkey projects, leader in minimills and long products, among the front runners in steel production complexes for flat products and tubes, and Aluminium strip, Danieli is a major player in the steel plant supply, worldwide. Innovative technology, automation, process know-how, design and manufacturing carried out through fully-owned centers that guarantee product quality and on-time deliveries, make Danieli a reliable partner. 10,000 people operate in the Group companies located in Italy, Germany, Sweden, Austria, France, The Netherlands, Spain, UK, USA, Brazil, Russia, Thailand, China, India and Japan. Average turnover is over 2,000 M Euro. Investments in R&D amount to 140 M Euro per year (average for the last 5 years). Products: Minimills - Integrated steelmaking plants - Converter shops - Iron ore treatment plants - Direct reduction Plants - Shredders and electric steel meltshops - Continuous casting plants and rolling mills for long and flat products - Strip processing lines - Aluminium hot and cold mills - Stretchers - Slitting and trimming lines - Seamless tube and welded pipe processing plants - Forging shops - Conditioning lines - Cold drawing lines - Extrusion plants - Heating systems - Cranes - Automation and process control systems - Environmental plants - Technical assistance and spare parts. Danieli, a century of partnership experience.
---

Jindal ShadeedIron & Steel LLC a Sohar based first and largest Integrated Steel Plant in the Sultanate of Oman is a wholly-owned subsidiary of $18 billion Indian Steel Group Jindal Steel & Power Ltd. It operates the following facilities. DRI Plant: 1.5 MTPA gas based DRI Plant that makes Hot Briquetted Iron (HBI) and Hot DRI (HDRI) with Midrex Technology. Steel Melt Shop: 2.0 MTPA Steel Melt Shop to produce Square Billets – 130mm /150 mm/ 160 mm Round billets – 200/220/280/350/406 mm . The Steel Melt Shop is set up in collaboration with Danieli, Italy. Rolling Mill: The latest addition to Jindal Shadeed's array of innovative facilities is the most modern state of art prestigious high speed 1.4 MTPA Rebar Mill largest in GCC with advanced technology and equipment set up in collaboration with Danieli, Italy .The mill is producing Rebars under Jindal Panther Rebars Brand name,meeting all the required international standards and grades.
---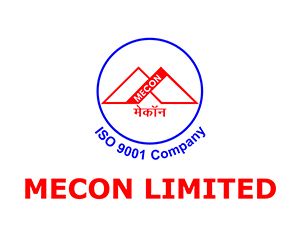 MECON is a Public Sector Undertaking under the Ministry of Steel of the Government of India.  Since 1959, MECON is serving steel sector by continuous innovation towards resource optimization, quality improvement, productivity and cost reduction. Over the years, MECON has grown in stature in the elitist sector of consultancy design and detailed engineering. Its growth has been steady and firmly rooted in technology to serve the nations' multifarious requirements.
MECON has played an integral role in development & expansion of Iron & Steel Industry in India and has acquired competency in EPC execution of various projects in the areas of Coke Oven Batteries & By- product Plants, Blast furnace, Rolling Mills, Ports & Material Handling and special projects demanding core engineering & technological skills.
MECON has also strengthened its footprint in International market by providing world class Design, Engineering & Consultancy Services for about 130 Projects in different countries. With its Head office at Ranchi; Regional engineering offices at Bangalore & New Delhi and more than 25 marketing, project, site and liaison offices ensuring pan India presence, MECON is well-established for effective execution of multiple projects across India and abroad.
---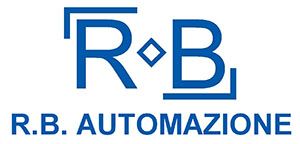 RB Automazione is ISO 9001 certificated company established in Genova in 1978, manufacturing instruments for technological test on iron ores, coal and coke.
Our vast experience in the field and our technological knowledge allow us to maintain excellent reputation as a worldwide supplier to the major Blast Furnace and DRI plants, coke plants, mines and inspection companies.
We are strongly committed to design and manufacture durable and easy- to-use
products with the highest quality and reliability standards.
We develop also tailor-made solutions if requested by our end-users.
Our products are supplied worldwide directly or through representatives and distributors offering a reliable after-sales support.
---

A prominent regional leader in the supply of lime and limestone products, Saudi Lime Industries Company serves major markets throughout the Kingdom of Saudi Arabia and the rest of the MENA region, and has extended its reach into other regions globally. It's an industrial edifice and has been making an exceptional mark in adapting knowhow and technology, and bringing unrivaled resources and service level to lead the market.
Saudi Lime Industries roots stretching back more than 40 years. It aims to be the preferred supplier, employer, and partner of choice wherever it operates.
---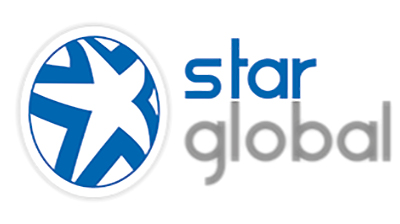 Star Global is a leading commodity trading company based in Dubai with trade activities spanned over five continents.
We have created a resilient business model for trading in steel and steelmaking raw materials, that keeps the operations of our end-users up and running. We are the largest in the projects business in GCC region, providing customized and packaged steel supply solutions with footprints in most of the mega projects in the region.
Our technical expertise, market knowledge and global supply base along with sound supply chain management provides enormous leverage to source, store, customize and distribute commodities to our industrial buyers-re-rollers, manufacturers, fabricators, steel mills, cement manufacturers, among several others.
---

With more than 50 years of experience in the metal scrap market, Vezzani S.p.A. has been one of the greatest innovators, inventing the inclined shear introduced to the market in the late 70s. The development of its expertise and capitalization of its knowledge has made Vezzani the world leading company in engineering and manufacturing the highest-productivity and lowest-operating costs shears, balers and other equipment for metal scrap processing. Highest reliability, productivity and lowest running costs are and will be driving the Vezzani strategy in developing new solutions and long lasting partnerships with its customers.
---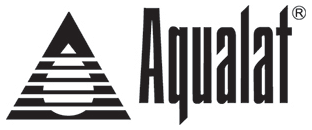 AQUALAT LLC offers a wealth of upscale carbon products distributed under worldly renowned Antractive® trade mark for a dozen of years.
Production facilities are located in Rostov Region (Russia) famed for its ultra-high-grade anthracite deposits since early XVIII.
Our products are used as slag-foaming agents in EAF and recarburizers. They were developed under the auspices of leading researching centers.
We have accumulated profound expertise being poised to share it with customers.
Antractive®'s exquisite performance and supreme quality are acknowledged by steel plants from 40 countries.
---

Ing. Bonfiglioli is worldwide market leader for the manufacturing of equipment for Metal Scrap Recycling. Our product line includes:
MOBILE BALERS to compact the ferrous and non-ferrous metal scrap into bales.
MOBILE VERTICAL AND HORIZONTAL SHEARS to shear metal scrap into shorter pieces. Availability of different models with powerful shearing force with different cutting length.
HAMMER MILL SHREDDERS to shred light metal scrap and vehicles into first rate output shred material. Availability of different models with capacity from 10 to 40 ton/hour
Company details:
Ing. Bonfiglioli S.r.l.
Via S. Andrea 11
40050 Castello d'Argile (BO), Italy
Tel: 39 051 6867214
Fax: 39 0516867222
Email:service@ingbonfiglioli.it
www.ingbonfiglioli.it
---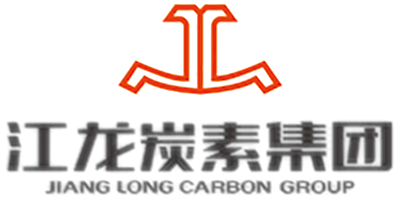 Jiangsu Jianglong New Energy Technology Co ltd
Jianglong Carbon Group specializes in manufacturing carbon products with complete set of processes since its establishment in 1987.
The main products cover Ø75-Ø700mm HP, UHP graphite electrodes, carbon additive and new carbon materials. The annual capacity is more than 60,000tons.
"Jianglong" graphite electrode has earned a good reputation with its low electrical resistivity, low consumption, high strength, and good oxidation resistance, and is world-widely used in steel enterprises like POSCO and TATA.
---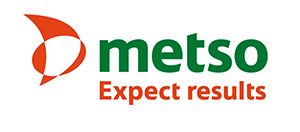 Metso is a world leading industrial company serving the mining, aggregates, recycling, oil, gas, pulp, paper and process industries. We help our customers improve their operational efficiency, reduce risks and increase profitability by using our unique knowledge, experienced people and innovative solutions to build new, sustainable ways of growing together.
Metso Metal Recycling offers a wide range of efficient solutions for the fragmentation, compaction and separation of virtually every type of metal scrap. Our customers range from large multinational scrap yards and leading players in the automotive industry to steelworks and local family-run scrap yards. Our solutions are designed with state-of-the-art technology and the highest safety standards to help drive sustainable improvements in performance and profitability within our customers' businesses.
---